Coastal Farmhouse Living Room #1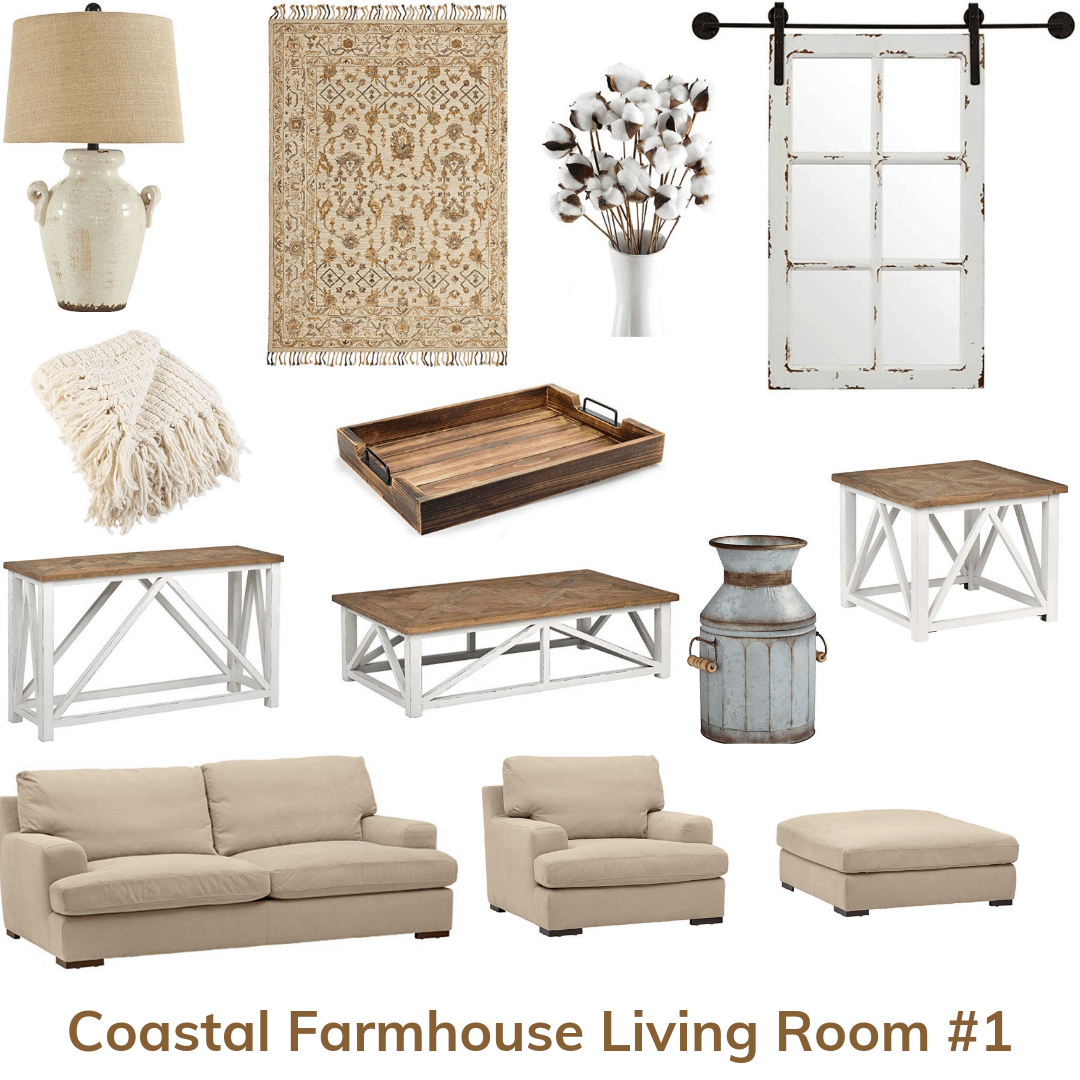 Coastal Farmhouse is a fun blend of coastal and farmhouse styles. Whites and natural woods abound. This style also often makes use of rustic metals to complete the look. This particular look leans heavily on clean white, soft beige, and cozy cream.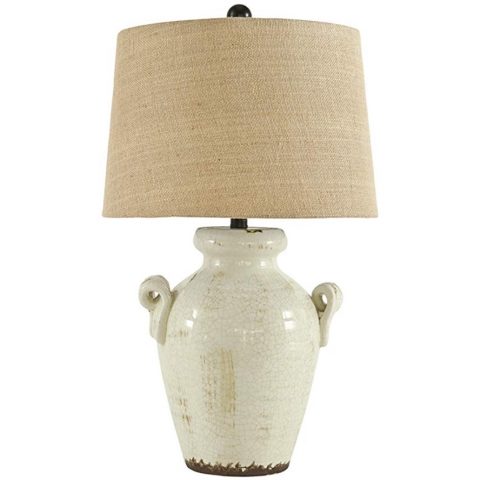 Ashley Furniture Emelda Farmhouse Lamp
Reminiscent of an old milk jug, this classic farmhouse lamp looks as if it could have been owned by your great grandmother. The lampshade perfects blending coastal and farmhouse styles.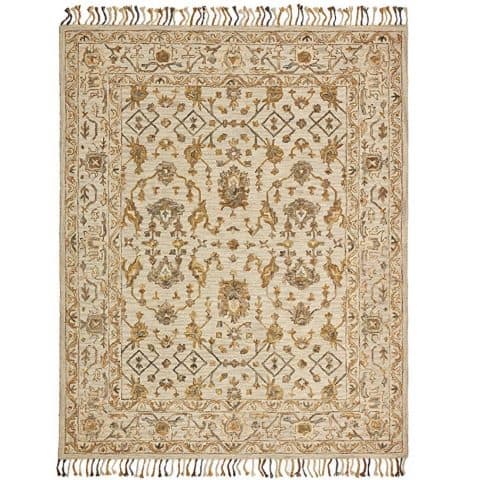 Stone and Beam Lottie Traditional Wool Area Rug
Farmhouses are often furnished with hand me downs and this Lottie area rug from Stone and Beam looks as if it is a treasured family heirloom.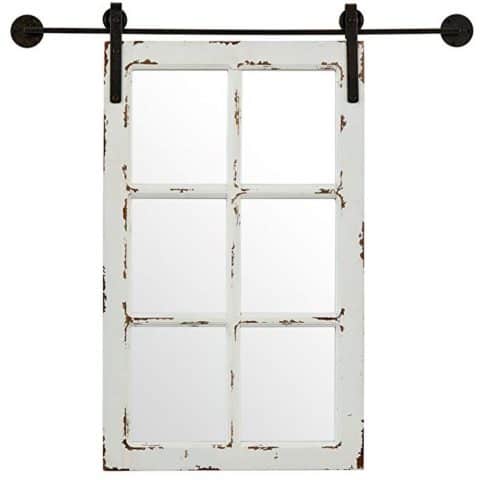 Stone and Beam White Window Wood Mirror
What's not to love about this mirror? The rustic wood finish and metal hardware combine to create the perfect coastal farmhouse piece. It makes a great statement piece for the living room.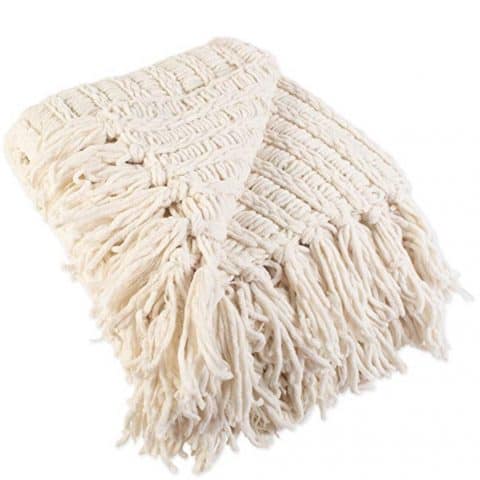 J&M Luxury Chenille Throw Blanket
Cozy and cream colored, this Chenille throw blanket would look lovely draped over the arm of a couch or chair. In addition, its a nice weight for chilly nights.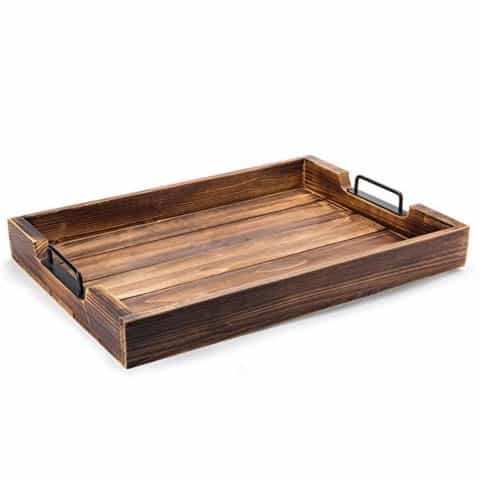 Rustic Torchwood Serving Tray
A perfect combination of rustic wood and black metal, this tray can be styled to lean toward coastal or farmhouse, depending on your preference.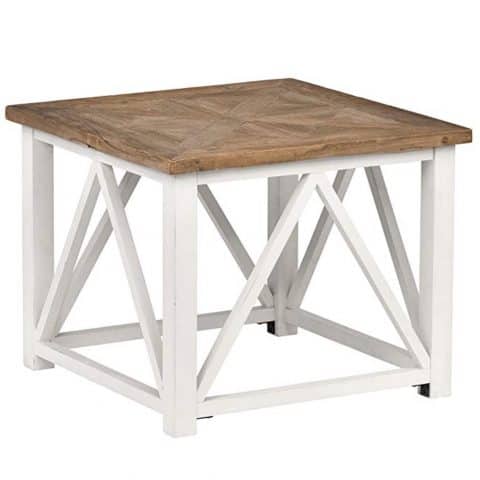 Stone and Beam Coastal Breeze Side Table
I love the coastal vibe of this side table by Stone and Beam. The rustic wood tops give the table a bit of rustic feel, ensuring they will fit into your coastal farmhouse style.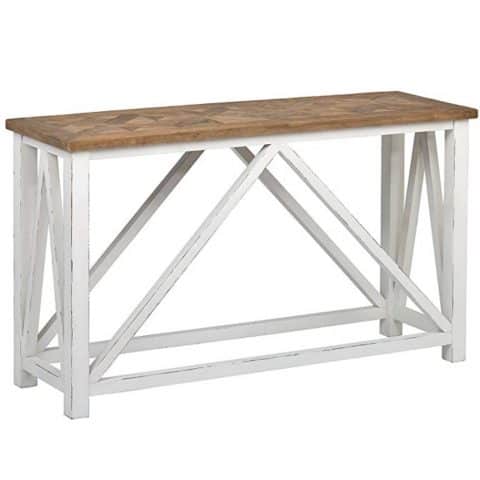 Stone and Beam Coastal Breeze Console Table
Style this Stone and Beam console table with some cotton stems, vintage glass jars, and your favorite family photos.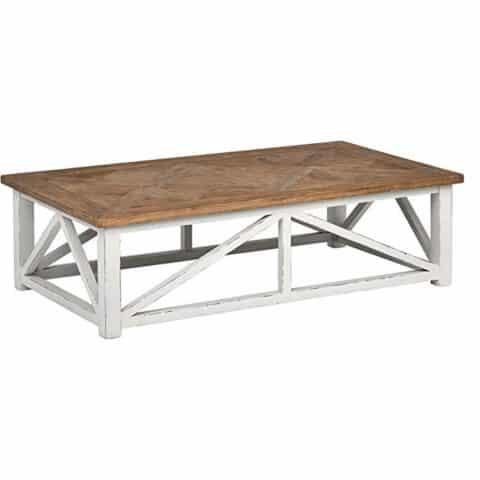 Stone and Beam Coastal Breeze Coffee Table
Imagine this beautiful coffee table positioned in front of your couch. I love it. And I bet you will too.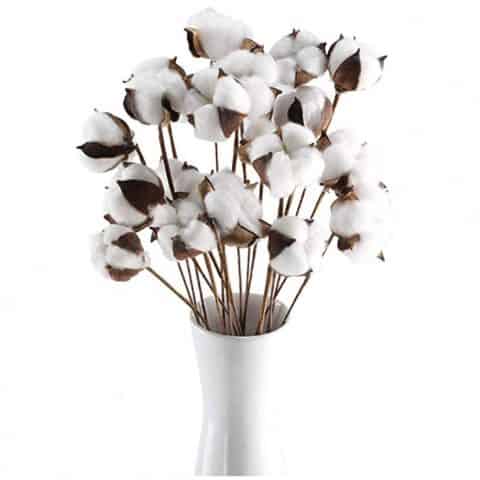 GTIDEA Natural Dried Cotton
The last time I visited Magnolia Market in Waco Texas, I almost bought some cotton stems. My living room is decidedly coastal without a bit of farmhouse so I couldn't think of anywhere to put the cotton, but I wanted it anyway. For once in my life, I resisted the urge (although I still really want that cotton!). If your home decor style is coastal farmhouse, you simply must buy these. (I will be jealous)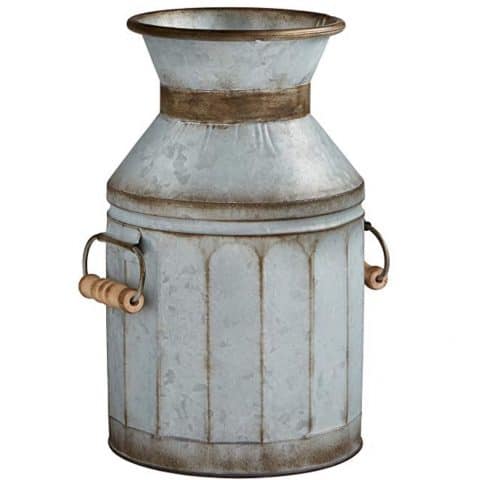 Stone and Beam Rustic Farmhouse Galvanized Metal Milk Jug
How cute is this milk jug? This is another must have for your coastal farmhouse. What screams farmhouse more than a metal milk jug? This one is just too cute.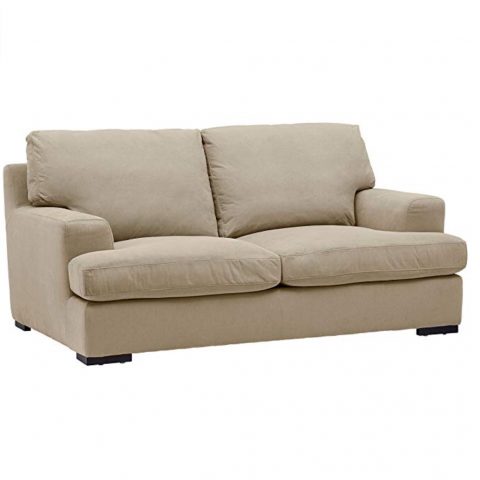 Stone and Beam Lauren Down Filled Couch, Fawn
Also available in a lighter off white color, the Lauren by Stone and Beam is cozy and comfortable. It looks casual enough to work well with coastal farmhouse and the color is wonderful.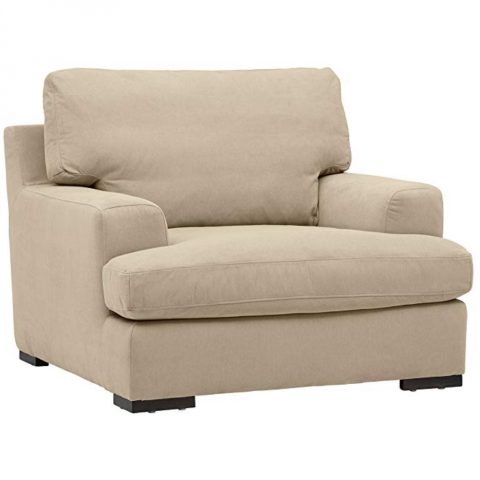 Stone and Beam Lauren Down Filled Accent Chair, Fawn
Imagine curling up in this accent chair. A cozy throw covering you, a bowl of popcorn on your lap, a cold drink nearby on your Coastal Breeze side table, and a great movie playing (Oh,and the house is clean, and the kids are sleeping, and your husband is doing laundry. Yes, laundry.) Ahhhh……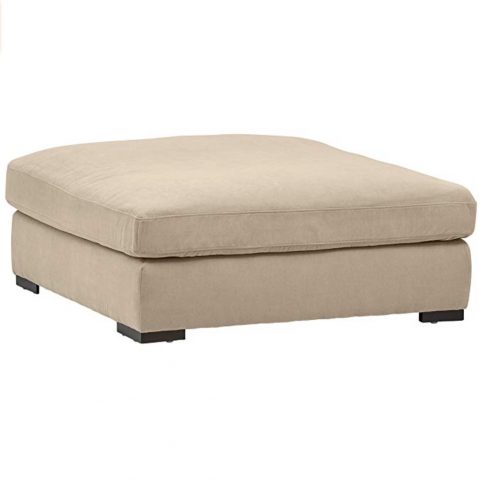 Stone and Beam Lauren Down Filled Ottoman, Fawn
Oh, and your feet are up on this ottoman. Yes.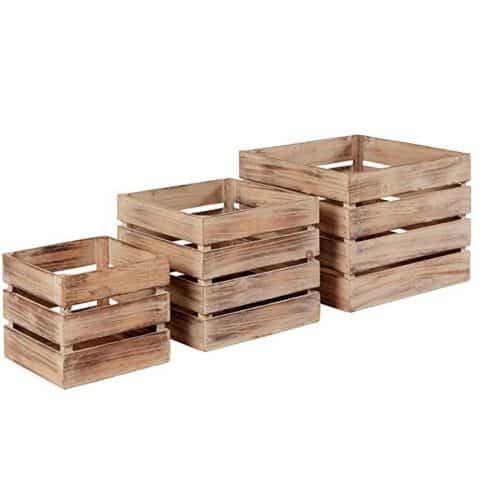 Stone and Beam Farmhouse Wood Storage Bins
I want these too. I have no where to put them and they don't really go with my Modern Coastal vibe, but they are so cute. And I bet they even smell good. Like an old favorite wooden toy. At least that's what I'm thinking. At any rate, they would look great as a trio or you could break them up into different rooms of your house to lend some continuity to your design.