Coastal Modern Living Room #1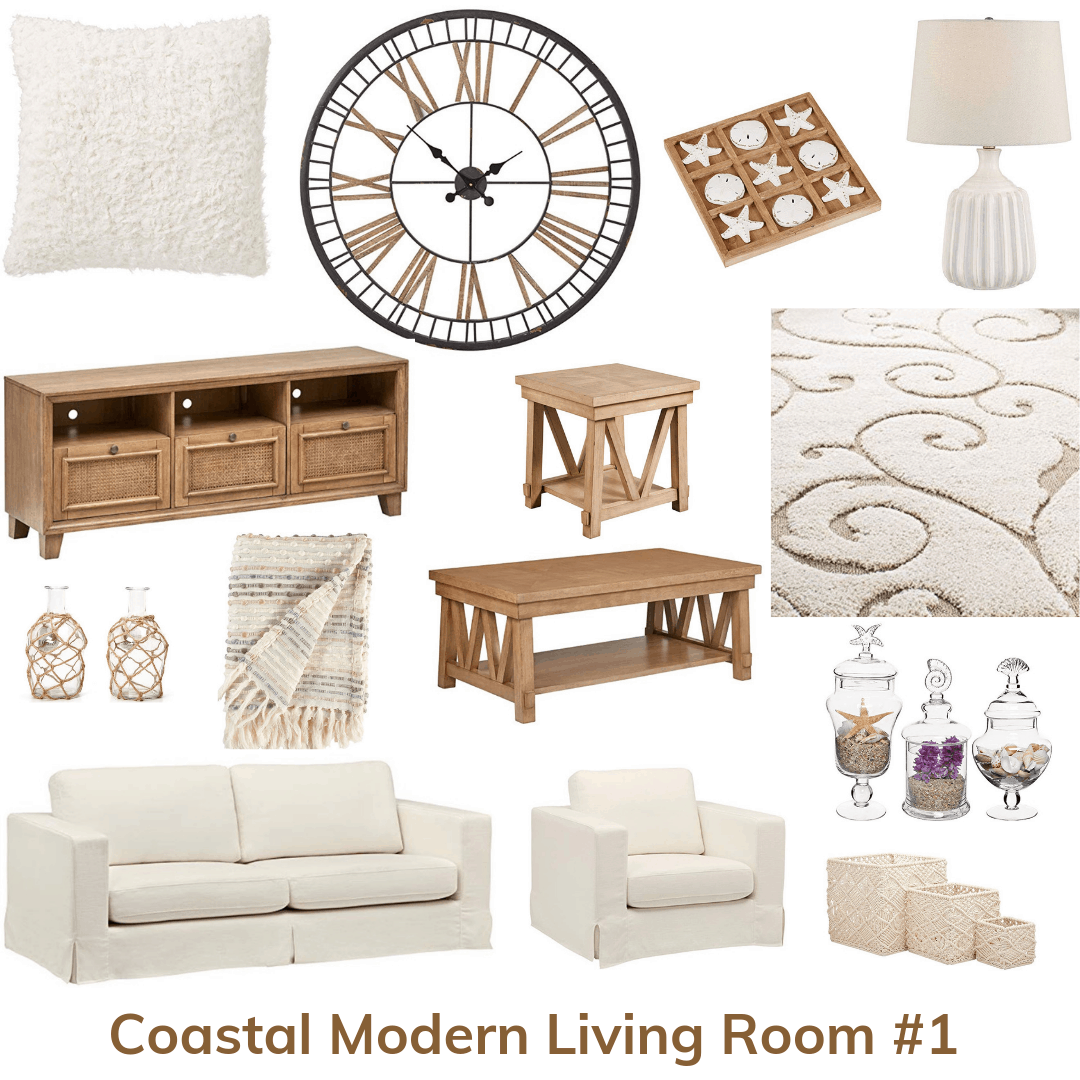 This modern Coastal living room makes use of lots of whites and creams which creates a cool and luxurious vibe. Textured rug and pillows create warmth and comfort while the wood accent pieces add to the coastal feel.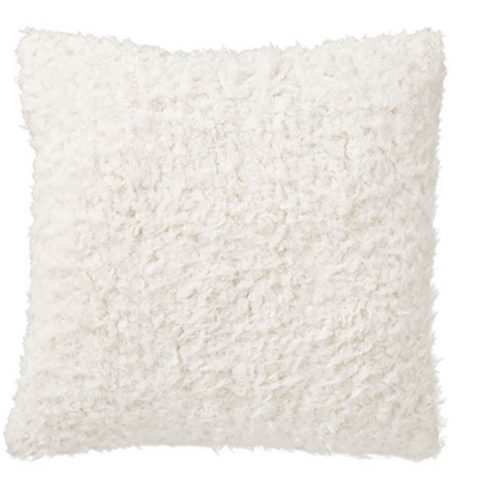 Rivet White Throw Pillow
This 20 x 20 inch pillow exudes comfort and luxury. Perfect when you want to create a lush living room.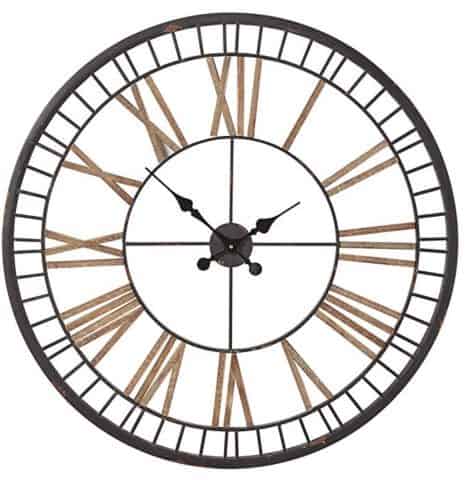 Stone & Beam Clock
This wonderful wall clock by Stone and Beam is rare in that it can be used in a modern, coastal, or farmhouse setting. The style feels modern while the materials lend a rustic warmth to the piece.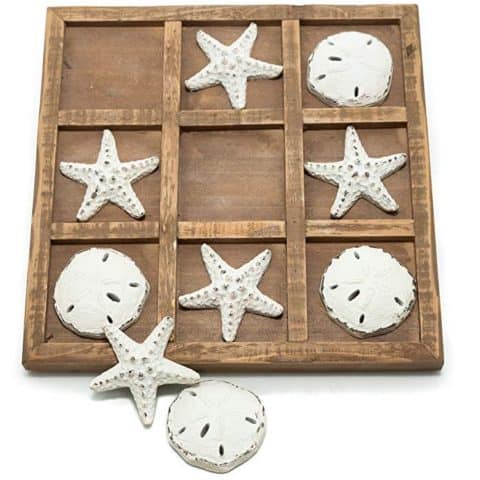 Nikky Home Tic Tac Toe Board
The wood board in this Tic Tac Toe game is really beautiful and adds the perfect touch to any coastal decor. The game pieces are made of resin so this game is not only beautiful, it can actually be played with by the kids. I keep mine in a location easily discovered by guests and grandchildren.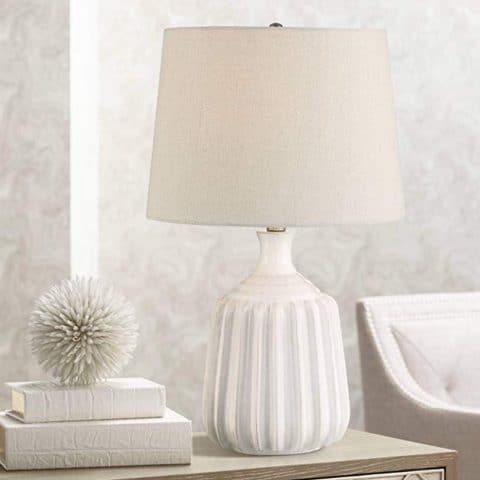 Logan Mid Century Modern Lamp
The subtle tones in this table lamp are perfect for almost any neutral home decor. I love the combination of the ribbed base and the beautiful shade.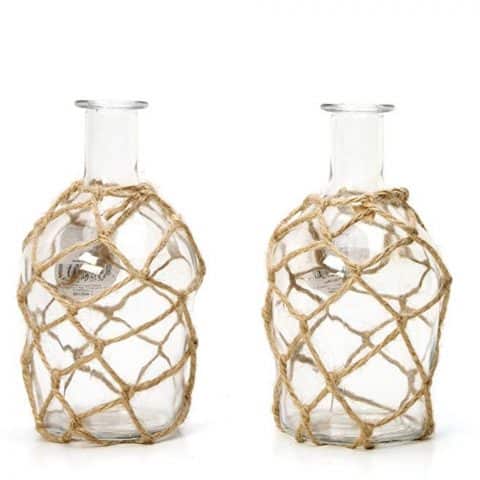 Hosley Glass Floral Vases
These rope wrapped vases are the perfect touch for any coastal room in your house. Add a flower or leave them empty; either way they are a great addition to your home.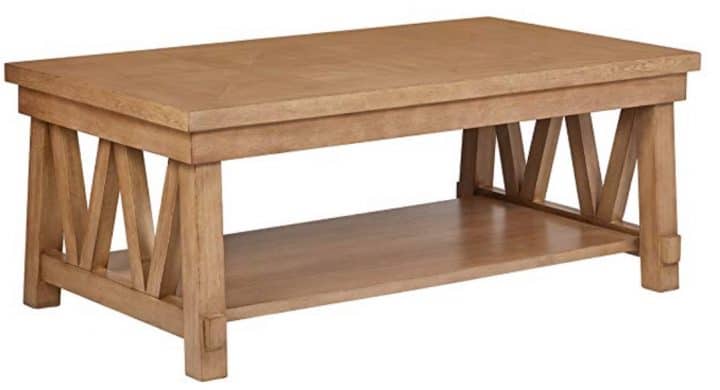 Stone and Beam Bruckner Coffee Table
This Bruckner coffee table by Stone and Beam screams coastal. I love the subtle sheen and the color of the wood. When I replace my living room tables, these will be the next ones I buy.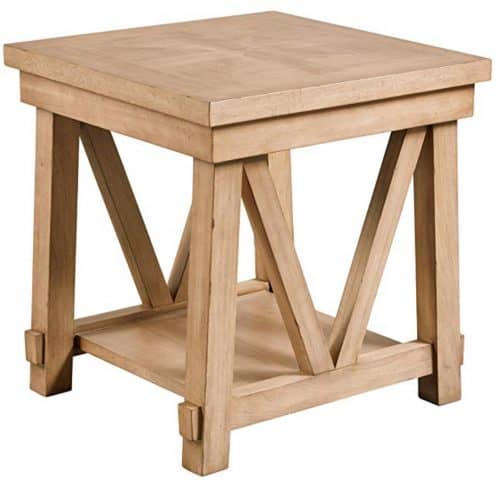 Stone and Beam Bruckner Side Table
This matching Bruckner side table will be a gorgeous addition to your living room. The lines are smooth and clean and lend a modern air to this side table while the wood feels both rustic and coastal.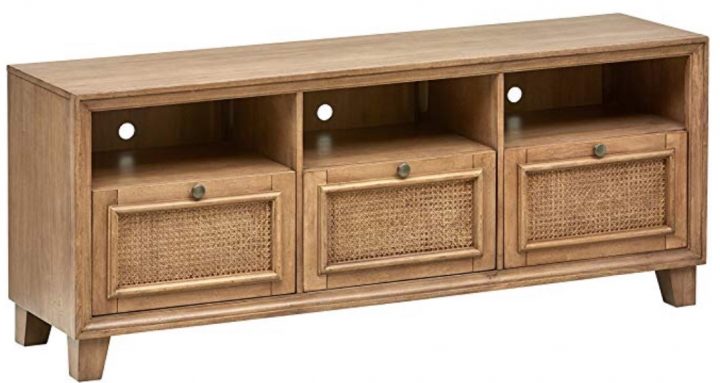 Stone and Beam Bruckner Media Console
Notice the subtle rattan on the front of this media console? How gorgeous is this? As I type this, I am looking at my media console and thinking I wish I had found this one first. Sigh….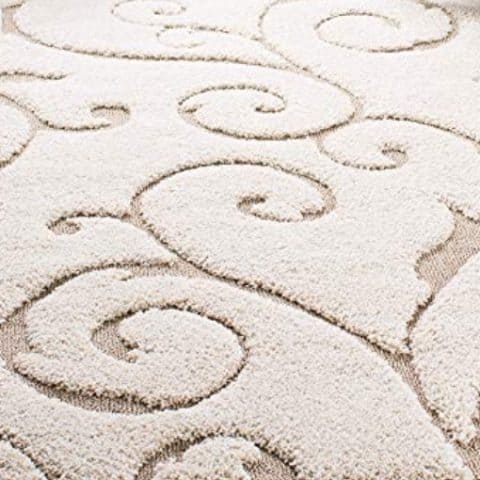 Safavieh Florida Shag Collection
This is the first area rug I ever bought online and I have to admit I was nervous about buying a rug without actually seeing it in person. When the rug arrived I opened the package with some trepidation. I was immediately pleased. I love this rug! It is gorgeous, feels great under your feet, and still looks new after a year and a half of use. I loved it so much that I bought the matching round rug for our dining room.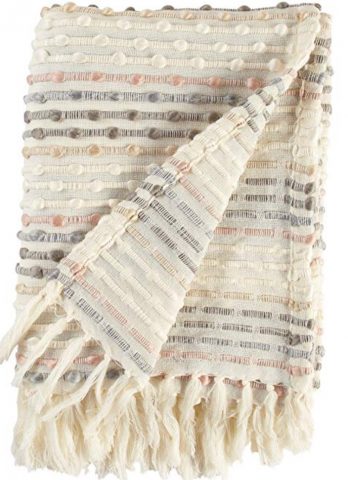 Rivet Bubble Textured Throw
I'm obsessed with the color of this textured throw. It is both subtle and interesting. I don't personally own one of these, so I cannot vouch for the softness or warmth, but it is certainly beautiful and would look stunning draped over the arm of any couch.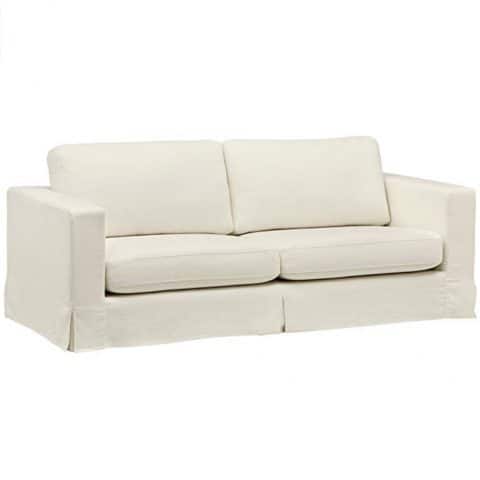 Stone and Beam Bryant Modern Couch
The Bryant line at Stone and Beam has a modern look to it without feeling too cold and sleek. It works great in a Modern Coastal living room, but it would also look great with many other styles.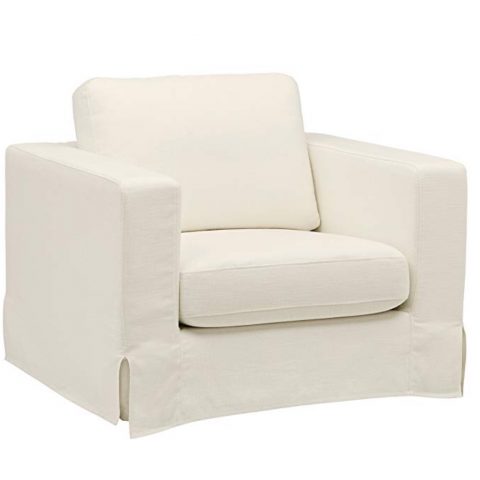 Stone and Beam Bryant Modern Accent Chair
The matching accent chair looks incredibly cozy. I have never sat in this chair, but it is just one of those chairs that makes you want to sit down and exhale.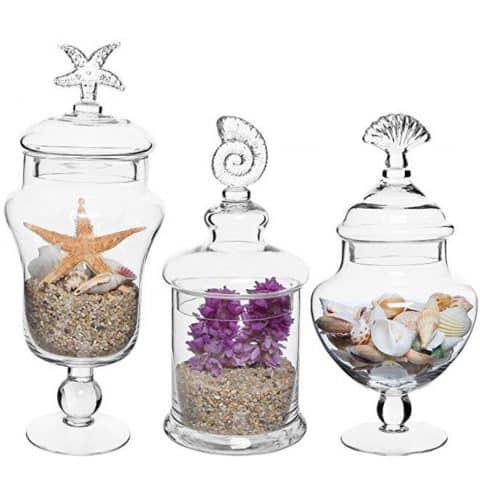 MyGift Set of Three Seashell Apothecary Jars
Just think of how fun it would be to fill these with your favorite seashells! They look great on a coffee table or kitchen counter.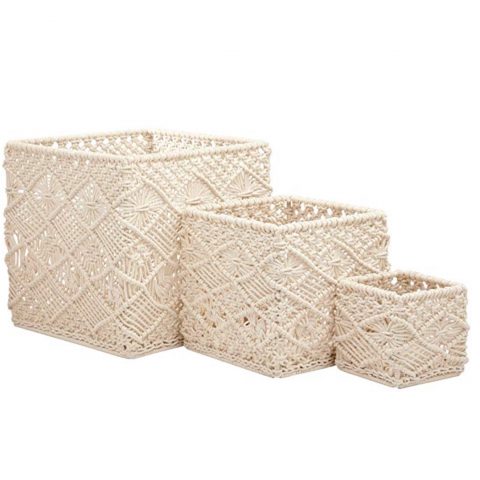 Stone and Beam Modern Handmade Baskets
These modern Stone and Beam baskets have a touch of Boho to them that I find absolutely charming. They remind me of my old macrame days. Anyone else remember macrame? (It's making a comeback!)