Coastal Cottage Living Room #1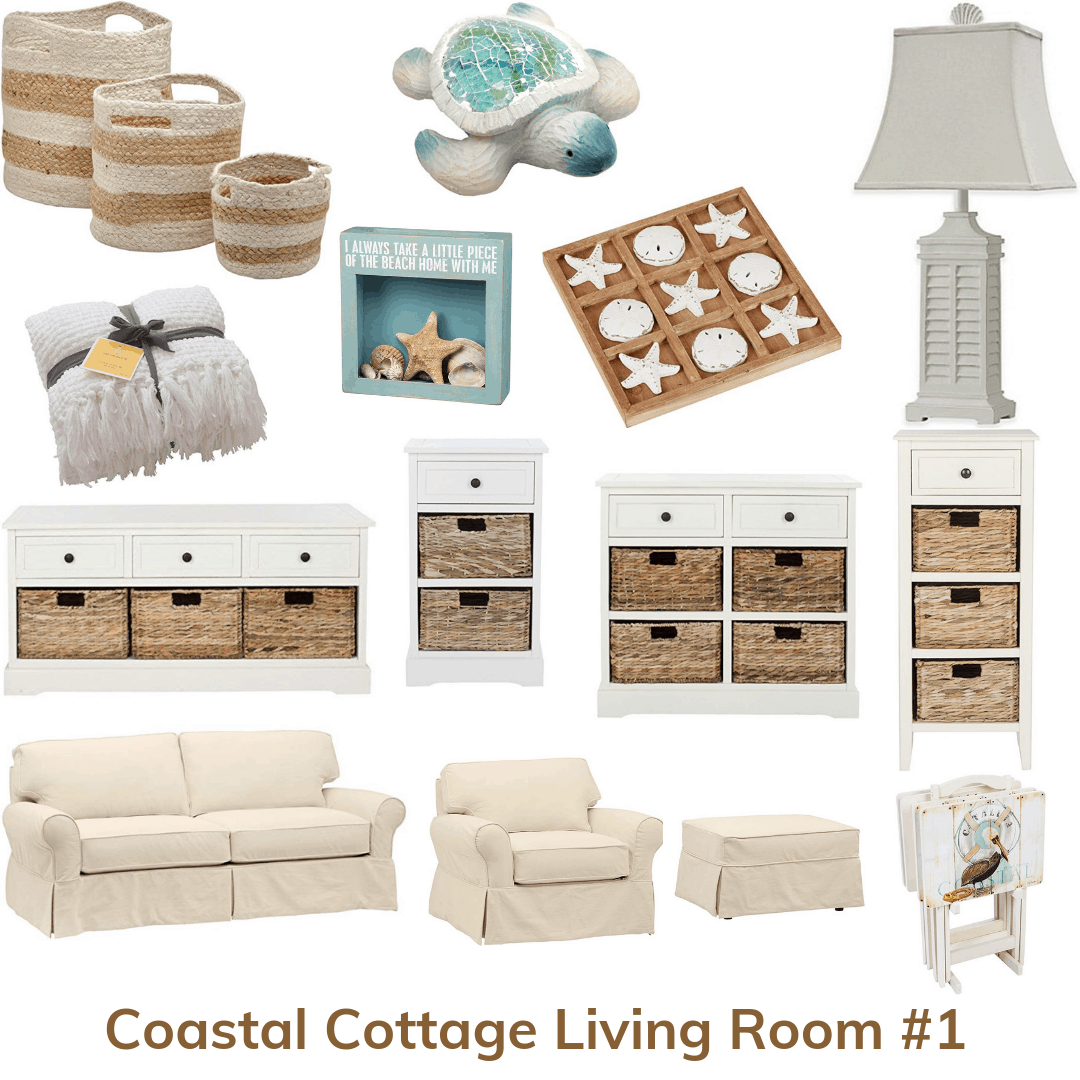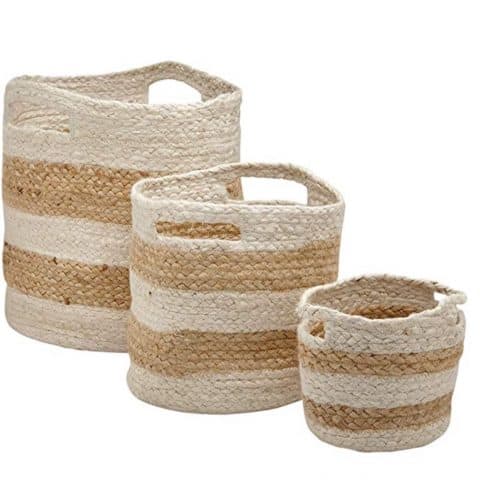 Rivet Braided Baskets
I love the handmade look of these baskets. Even though they are machine made, there is something authentic about these baskets. They would make a lovely addition to any room, especially a living room. Or split them up and put them in different rooms of your house.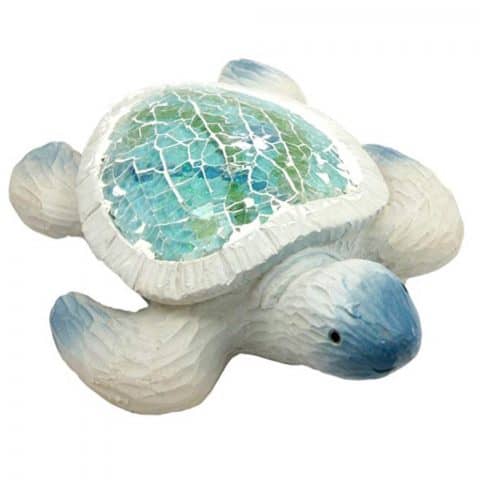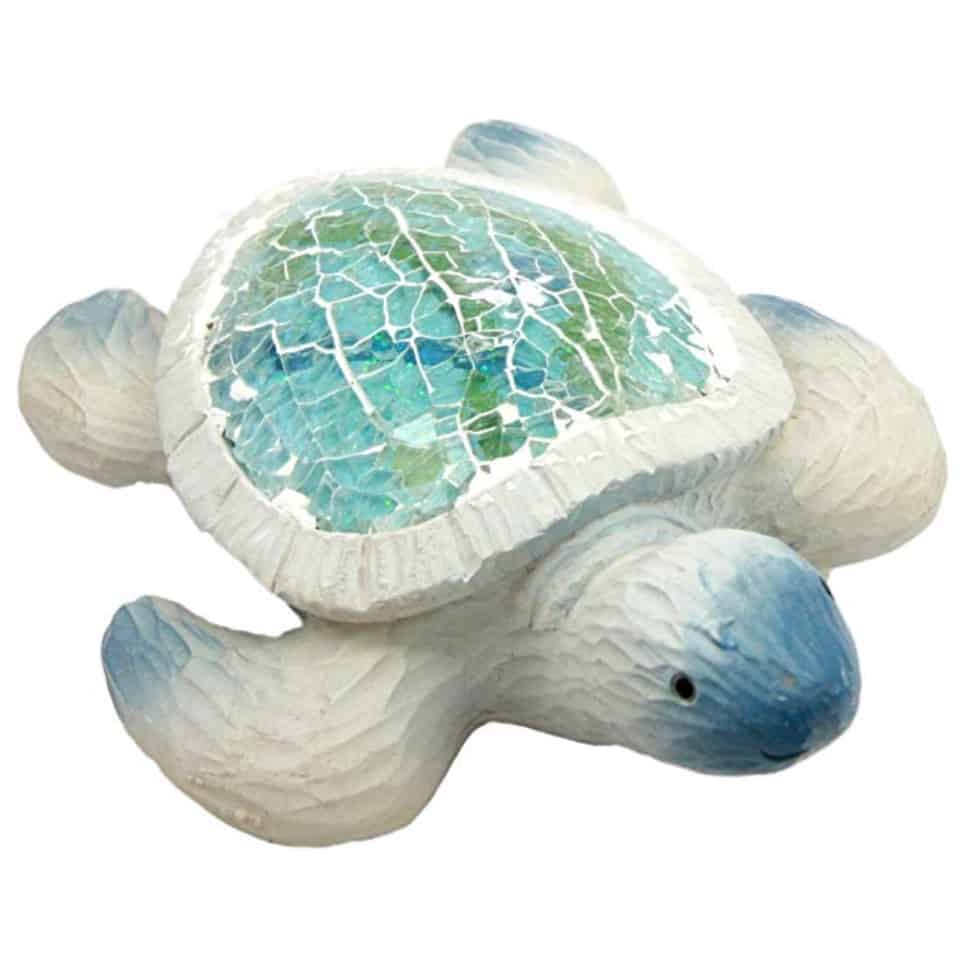 Ebros Coastal Sea Turtle with Crushed Glass Shell
This is such a pretty little sea turtle from Ebros. Place him on a coffee table so he gets lots of attention!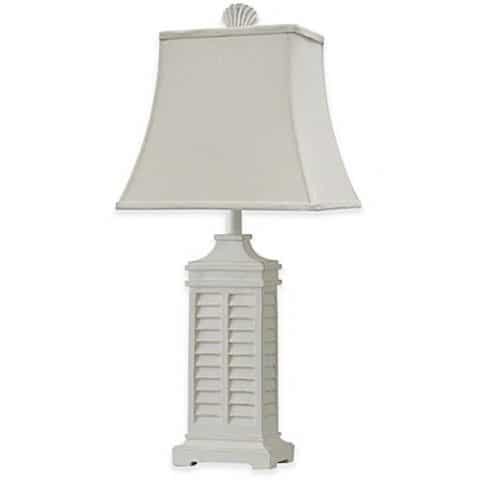 White Coastal Shutter Lamp
We have three of these shutter lamps in our home. Two white ones in a guest bedroom and a brown one in another guest bedroom. Everyone compliments them. I love their simple charm.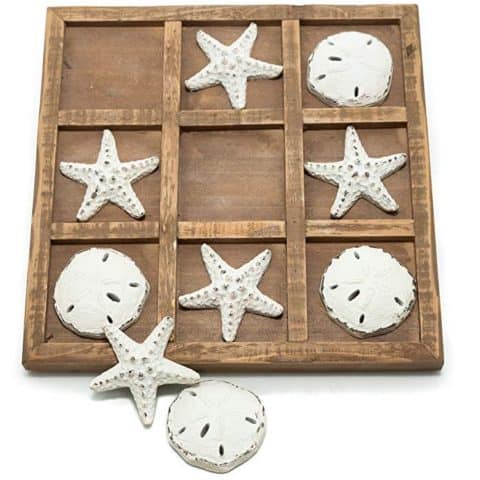 Nikky Home Wood Tic Tac Toe Game Board
I have one of these on display at my house. This Tic Tac Toe game is not only pretty, but the game pieces are made of resin so you can actually play with it. I keep it handy when we have visitors! It also makes a great gift for anyone with a coastal home.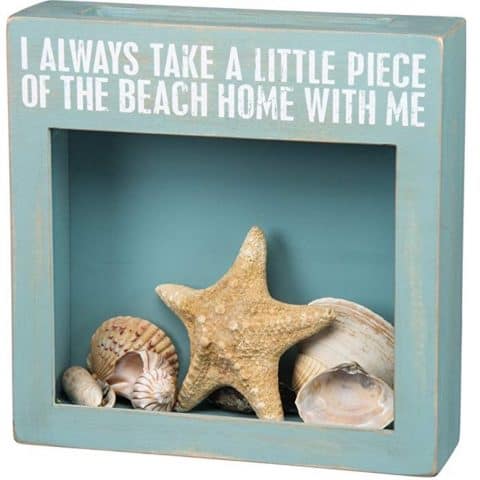 Primitives By Kathy Always Take a Piece
A clever way to display your seashell collection. I especially like this for seashells that the kids collect. Put one in your guest bedroom!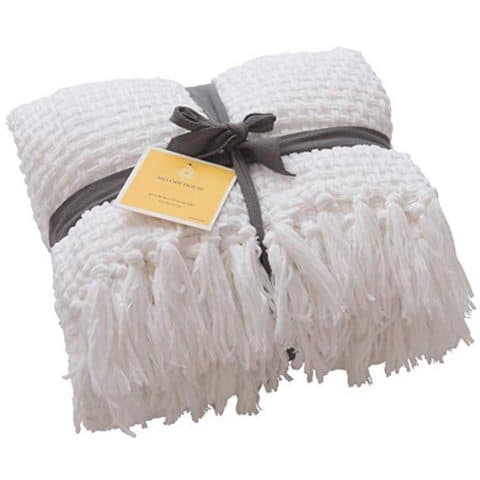 Melody House Throw Blanket
I love this textured throw from Melody House. It is available in many colors. I especially like this white one.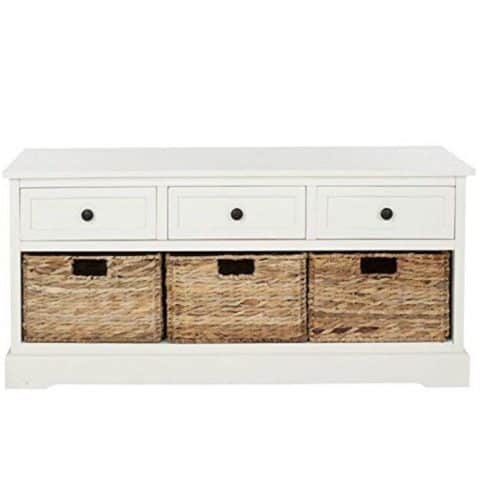 Safavieh American Homes Collection Three Drawer Storage Unit
I always LOVE this combination of white wood and baskets in storage units.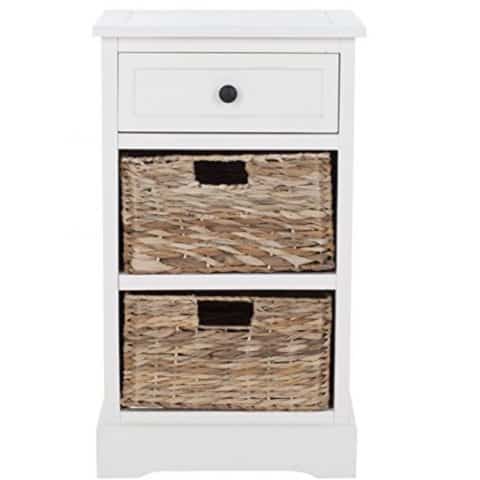 Safavieh American Homes Collection Two Drawer Storage Unit
This type of storage unit is great because the baskets can be pulled all the way out and placed on the counter if you want to search through it or add items to it.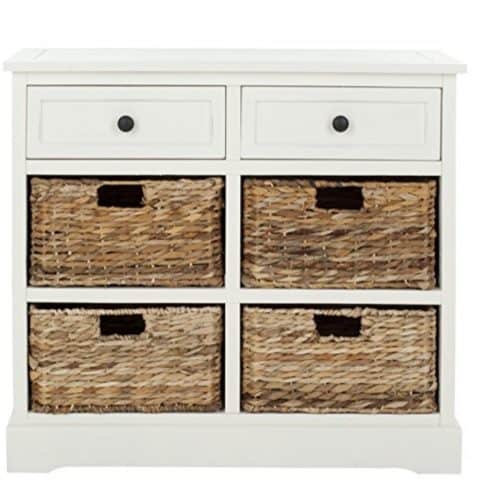 Safavieh American Homes Collection Four Drawer Storage Unit
These storage units are great for crafts, toys, or pantry items.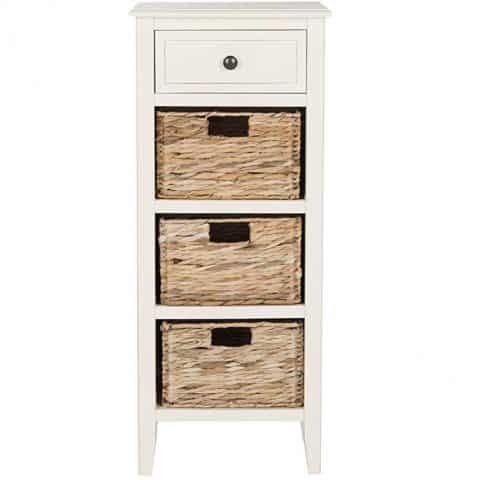 Safavieh American Homes Collection Three Drawer Upright Storage Unit.
This unit gives a lot of storage and takes up a small amount of floor space. Plus, its really cute!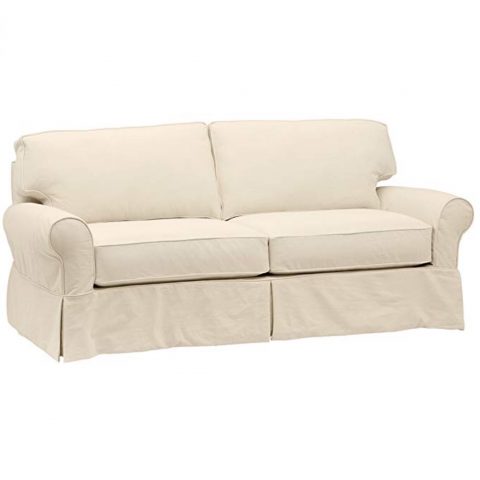 Stone and Beam Carrigan Sofa
The Carrigan from Stone and Beam screams Coastal Cottage. Doesn't it look comfy?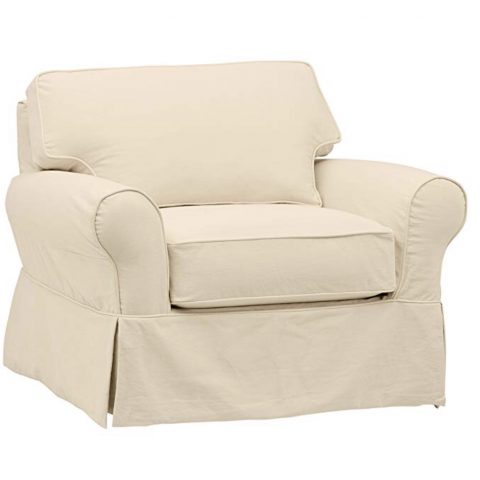 Stone and Beam Carrigan Chair
I especially love the removable slipcover in the Carrigan collection from Stone and Beam. Pretty and practical!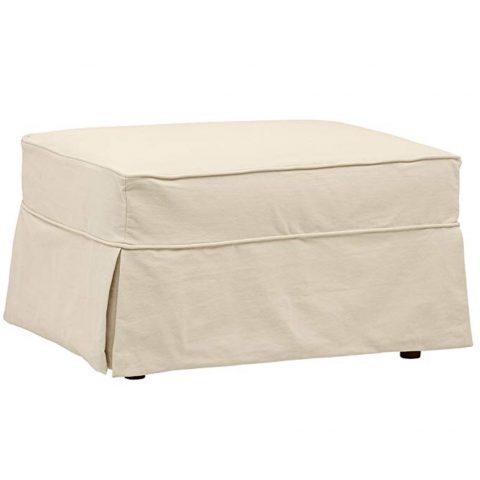 Stone and Beam Carrigan Ottoman
This pretty skirted ottoman is the perfect accessory to your Carrigan sofa or chair!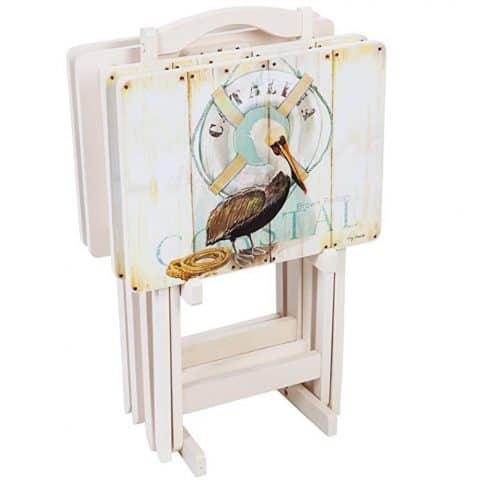 Cape Craftsmen Shore Birds TV Trays
I don't even need tv trays for my house but these are so pretty that I want to buy them. Perfect for unexpected guests or movie nights at home!