Favorite Christmas Decor Finds
November 9, 2020
/
/
Last Updated June 11, 2021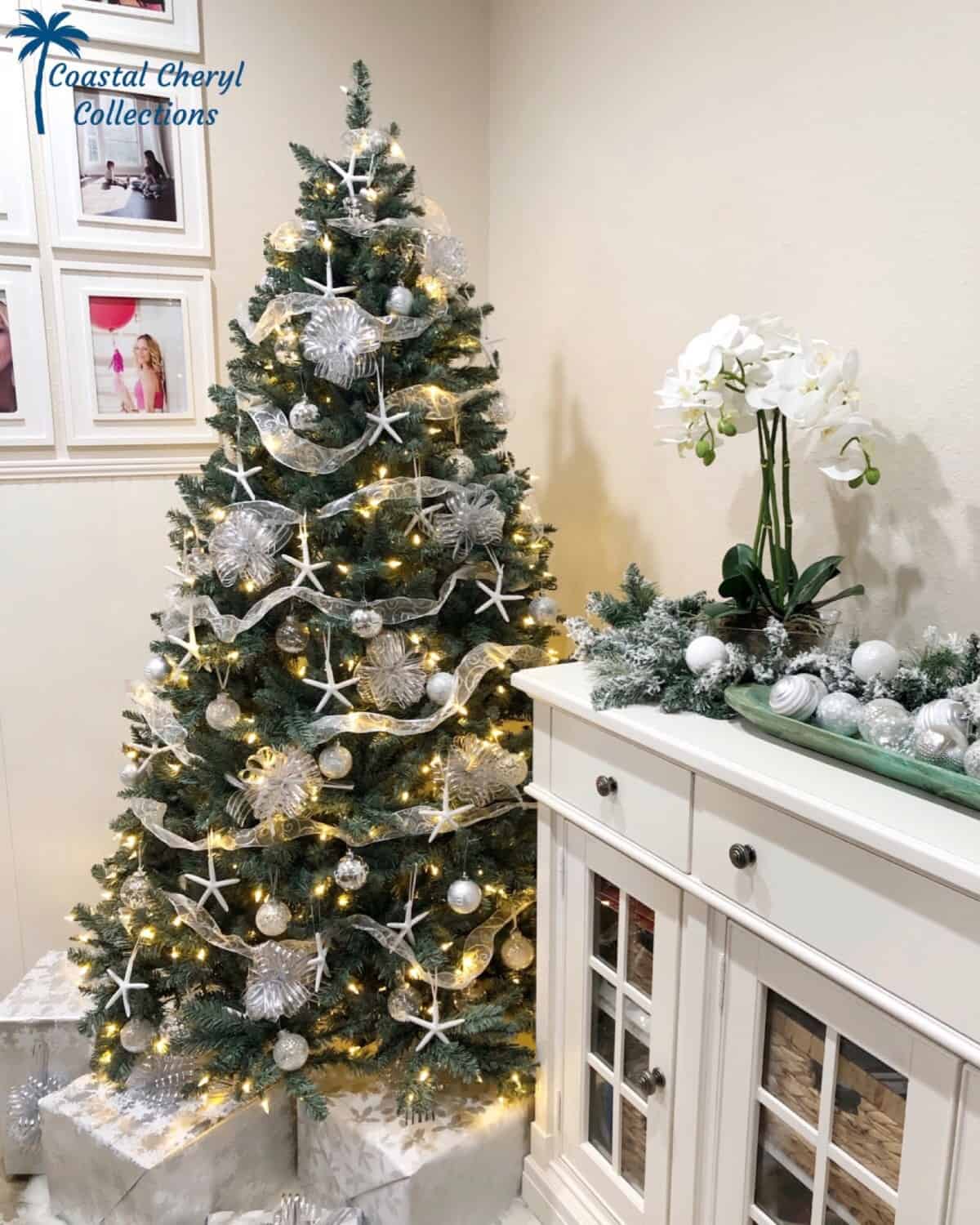 My favorite Christmas decor finds of 2020 include a new green Christmas tree from King of Christmas, a set of Mercury Glass Christmas Trees, and some affordable and pretty Christmas ornaments.
When it comes to Christmas, I have a reputation of going a wee bit overboard. Our last home was large and I managed to fill almost every room with a Christmas tree. I used to decorate for weeks. My decorations included eight full-sized trees (one 12 ft tree), at least four or five small trees, and white lights and garland a plenty. For me, decorating for Christmas was always an act of love. I spent all those hours decorating in the hope of creating memorable Christmases that my kids would never forget. I wanted the season to be magical, and it was.
When we moved to Florida, we downsized from a 5000+ square foot home to a 2100 square foot home. Our storage space reduced drastically and I was ready for a more relaxed lifestyle. I vowed my long days of Christmas decorating were over. I was handing over the decorating baton to my children. I'd go to their house for Christmas. I donated most of my Christmas decorations and during our first Christmas in Florida, all I did was wrap white lights around one palm tree. It was enough. I was over it.
Then, I started my Coastal Cheryl account on Instagram. Before I knew it, King of Christmas was offering to send me a gorgeous Christmas tree. Who was I to refuse? Well, that was just a little over one year ago. Today, I have three full-sized Christmas trees and four small ones. It seems that old habits die hard. And, in this case, that's a good thing. I truly love decorating for Christmas. It's part of who I am. And I wouldn't have it any other way.
Now, I not only decorate my house, but I am also always looking for great deals for you. I love finding sales on Christmas decorations and beautiful Christmas trees. I start looking (and decorating!) in October. It may be 80 degrees in Sunny Florida, but inside my house It's A Wonderful Life is playing on the television and I'm humming Christmas songs as I decorate. Here are some of my favorite Christmas decor finds of the year!