How to Create a Beautiful Coastal Style Home
July 22, 2019
/
/
Last Updated September 5, 2019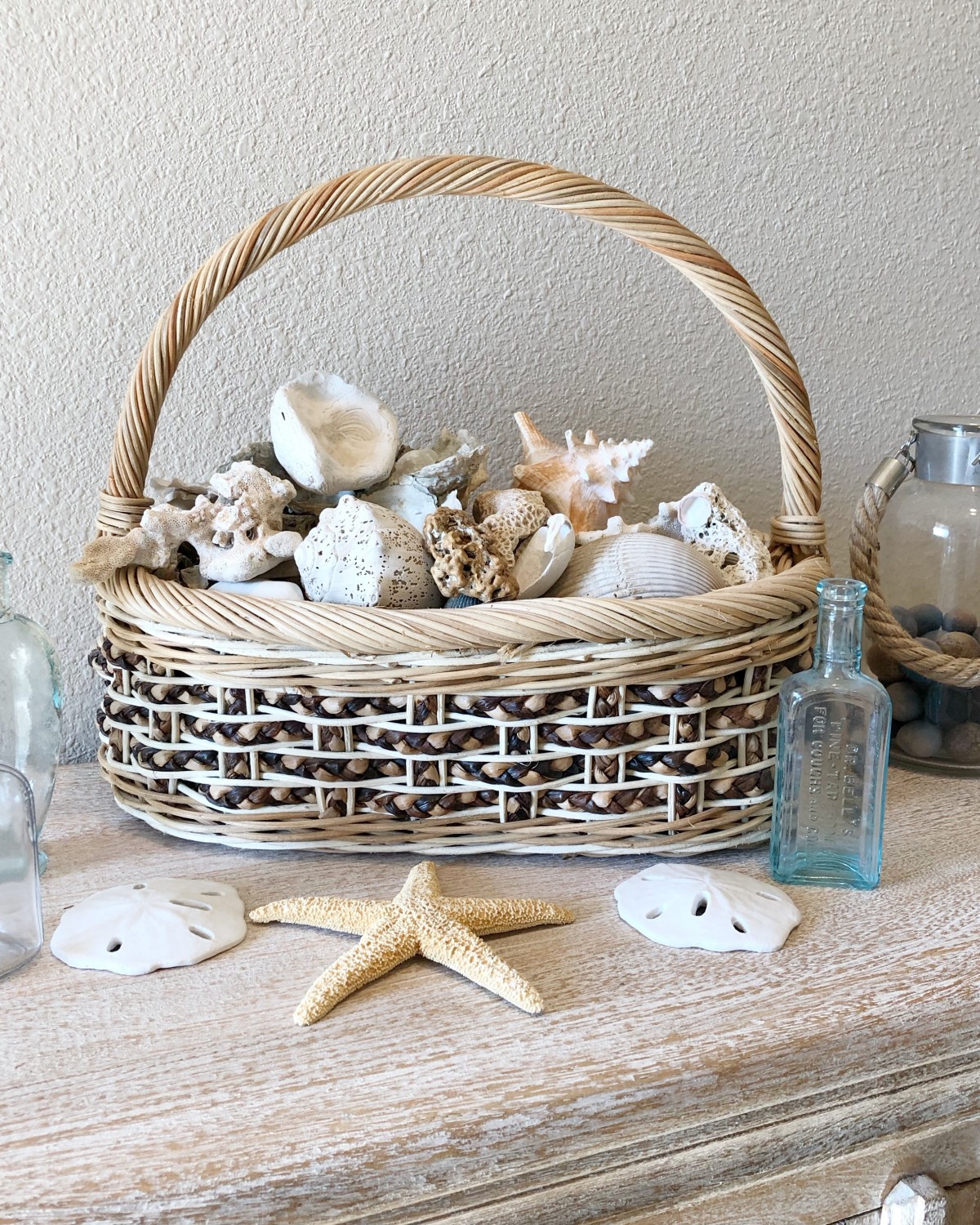 Just as you don't have to live on a farm to decorate your house in a farmhouse style, you don't have to live on the beach to go Coastal! Whether your home is steps from the ocean, surrounded by cornfields, or snug in the suburbs, you can create a coastal style home with these seven elements of coastal home decor.
White White White
Coastal Home Decor starts with a neutral canvas and that often means white walls, white cabinets, and lots of white furniture.
Natural Wood
Think driftwood. A true coastal home decor design includes natural-looking wood, close to the color of driftwood. Bleached wood flooring, natural wood ceiling beams, wooden accent furniture, and wooden accessories create a nice coastal vibe.
Accent Colors From the Coast
Selective use of accent colors is one of the easiest ways to give your home a coastal feel. Coastal colors are inspired by the ocean or the beach. Ocean inspired colors include blues, greens and turquoise. Beach inspired colors include tans, whites, and creams.
Treasures From the Beach
Every coastal style home decor includes treasures from the sea. Seashells are the most obvious choice and are fun to display in glass jars or baskets. They are inexpensive to buy and even more fun to collect while on that beach walk! Rustic driftwood, sand dollars, and starfish are also classic elements of coastal home decor.
Baskets
Baskets are a natural choice for coastal home decor. Some of my favorite are water hyacinth or seagrass baskets. Use unusual baskets to display your sea treasures. Baskets can also serve a more practical purpose. For instance, use them to store beach toys, blankets, or towels. Either way, look for baskets that are unique and beautiful. Baskets with a natural finish look best for the coastal style.
Glass Bottles
There is something mysterious and romantic about a glass bottle washing to the shore with a message in it. So its no surprise that bottles are important coastal home decor elements- particularly bottles that look old. Place bottles on top of accent cabinets or kitchen counters. Tuck them into bookshelves or use them to adorn fireplace mantles. If you are really feeling creative, roll a small piece of paper up and drop your own message into one of your bottles. This is especially fun to do in a guest room.
Coastal Art
This doesn't mean a coastal style home filled with images of fish and sailboats, but instead, make a subtle nod to the ocean or beach. This can be a single piece of art in your living room, or you can go crazy in a guest room and beach it up! This is especially true if you actually live near the coast. Whenever anyone visits us they expect to go to the beach and I love creating a beach vacation vibe in my guest rooms.
Coastal is one of my very favorite home decor styles. There are so many possibilities. Be creative and have fun!