Best Outdoor Artificial Palm Trees
July 23, 2019
/
/
Last Updated September 1, 2019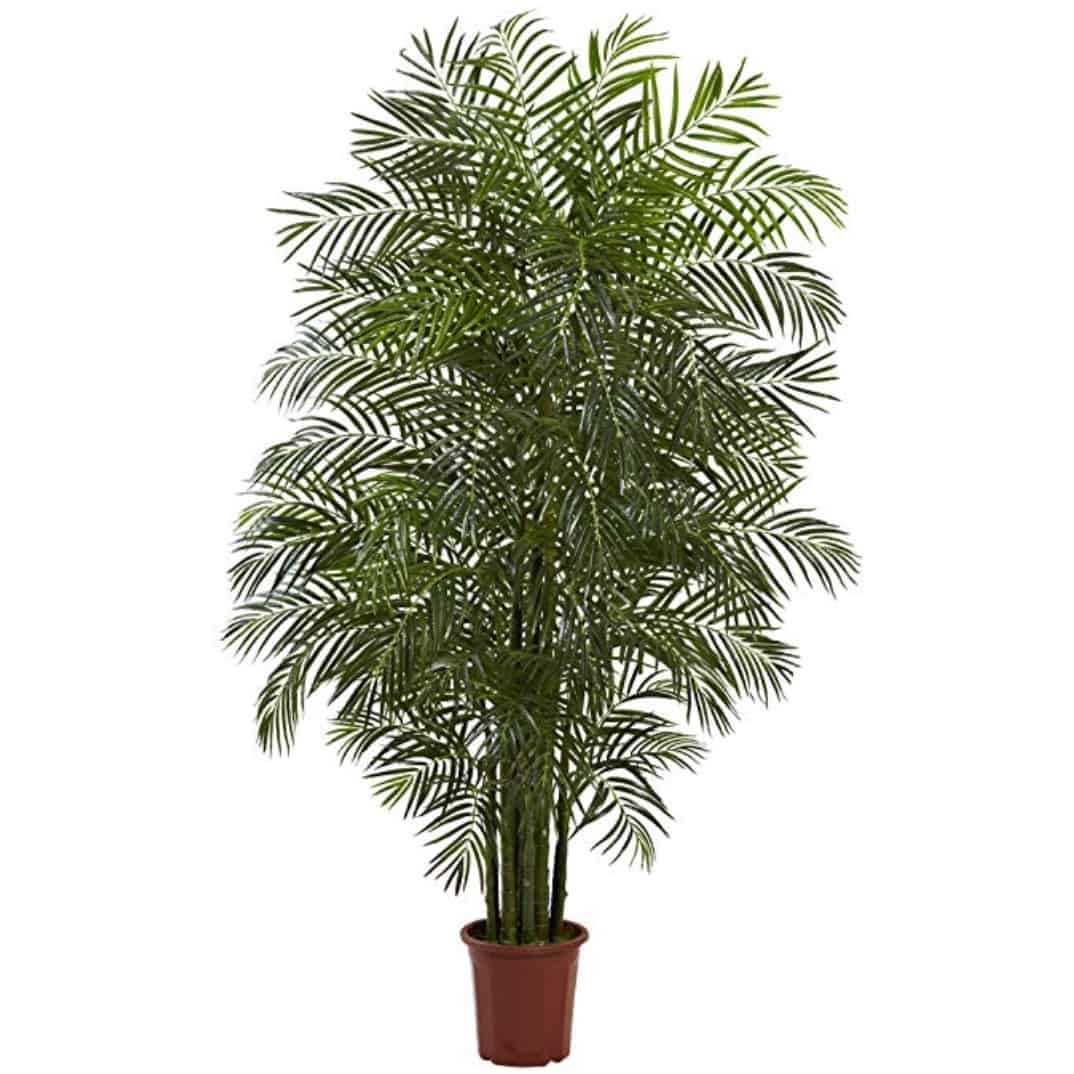 Our pool area and patio are completely screened in to keep the pool cleaner and keep bugs out. We wanted a way to green up the patio around the pool without having to maintain live plants. We travel a lot so keeping real plants watered would be difficult. The obvious solution was artificial plants.
The quality of many artificial plants out there is not good. The last thing we wanted was something that had that obvious 'fake plant' look. We also needed something that would hold up against the hot Florida sun and occasional thunder storms.
After a long search and reading many reviews we purchased a seven and a half foot Areca palm tree by Nearly Natural. We placed the tree at the corner of our pool enclosure. We liked the Nearly Natural Palm Tree so much that we purchased two more smaller three and a half foot Areca palms, to put beside the big one.
Over a year and a half later, I can say the Nearly Natural palms still look fantastic. They are thick and lush with lots of fronds and leaves. They don't look fake at all. As a matter of fact, our neighbor commented on how they loved the palms. When I told them they were artificial they couldn't believe it. Also, they are rated for outdoors and are UV resistant. Ours haven't faded or changed color a bit.
If you are looking for life-like outdoor palm trees that look fantastic, I highly recommend these palms by Nearly Natural.
Where to buy – have a look at the Featured Shop Items below.
Featured Shop Items in this Post