August 9, 2020
/
/
Last Updated August 9, 2020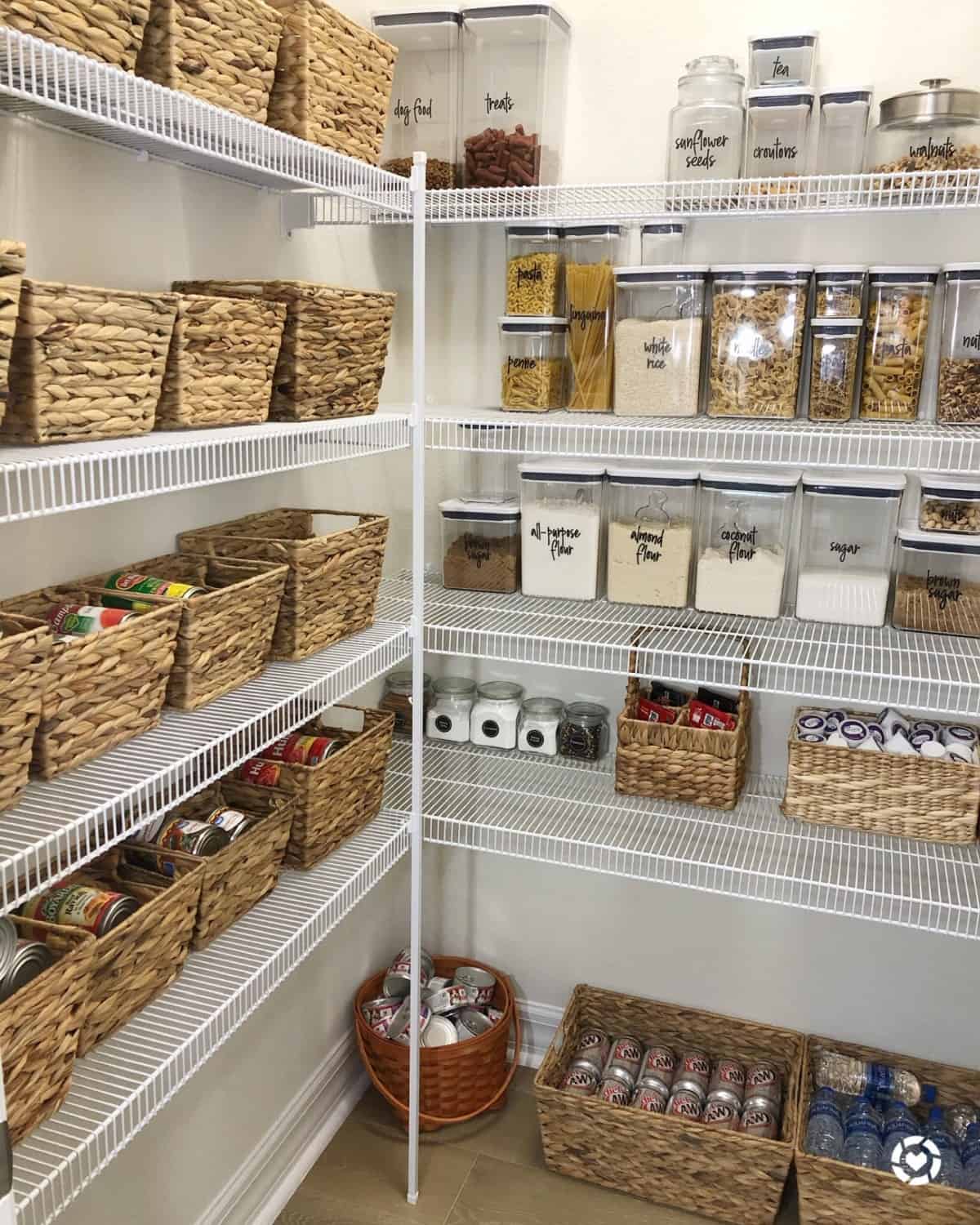 I hated my pantry. I've always been a pretty organized person, so it was somewhat organized, but I hated the way it looked. I had pasta, flour, sugar, and other items in assorted containers that weren't attractive or efficient. When I started researching pantry containers, the obvious choice was OXO Pop Pantry containers. They got great reviews and I loved the way they look. They are squared so they stack on top of each other and beside each other, eliminating wasted space. I loved that. The only down side was they were a bit pricey. I debated for a while, almost went with something cheaper, but ultimately bit the bullet and ordered a 20 piece set and a 3 piece bulk set. I'm so happy that I did. I absolutely love them and they are well worth the money!
In addition to the OXO food containers, I wanted something that would organize and hide all the miscellaneous cans of food. I didn't just want my pantry to be organized; I wanted it to look really good. The obvious choice for me was baskets. I've never met a basket I didn't like and I use them in every room of my house. The baskets I bought came in a five piece set. I was able to organize my cans in them and they look great on my pantry shelves.
To top it off, I used Talented Kitchen food labels. They come in a variety of styles, are so affordable, and are just downright cute. Looking at the variety they offer will make you want to reorganize your pantry just so you can add their cute little labels to all of your containers!