The Difference Between Barstools and Counter Stools
August 11, 2020
/
/
Last Updated August 11, 2020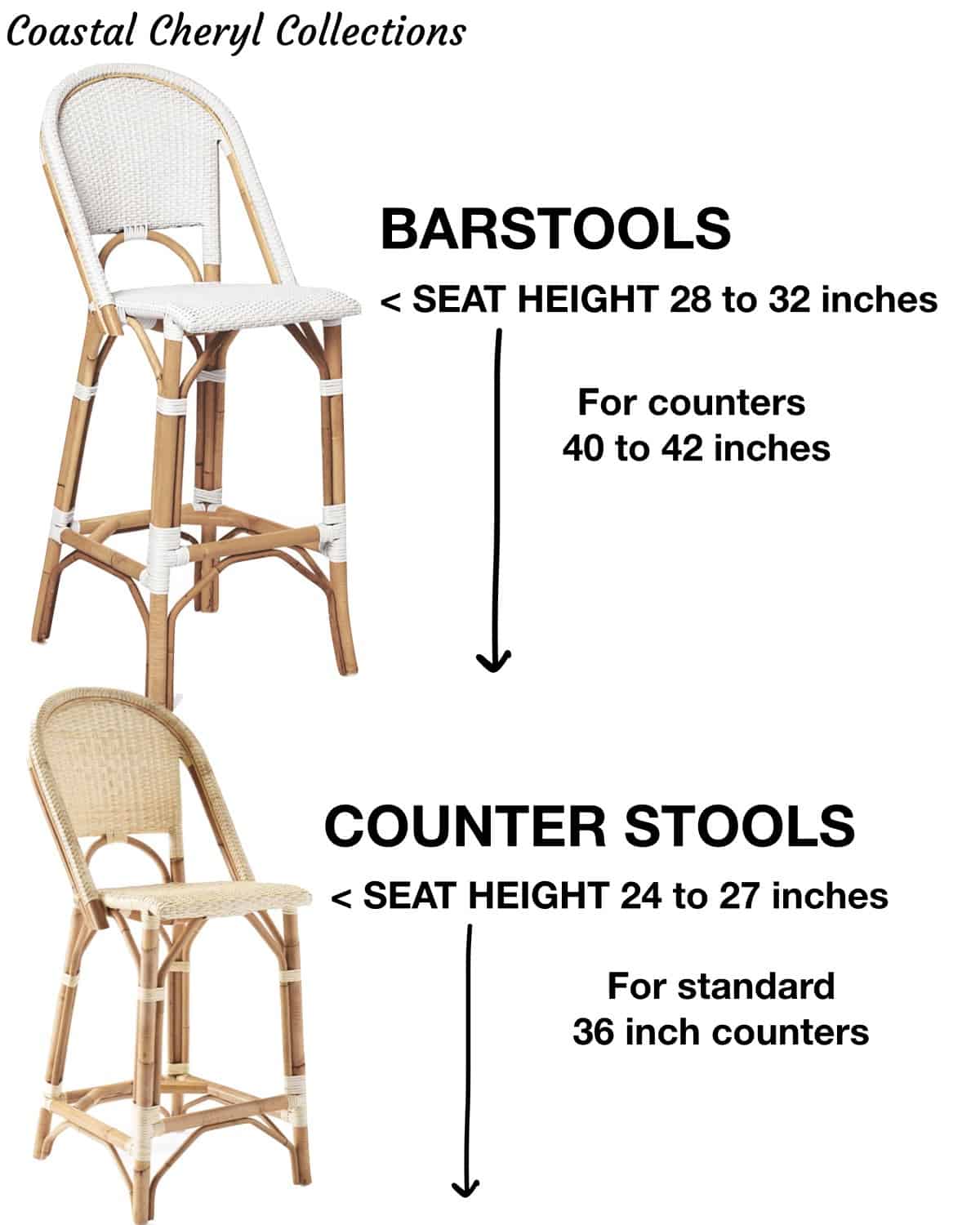 Knowing the difference between barstools and counter stools can save you the hassle of returning barstools that you thought were just perfect for your counter. Once upon a time, kitchen counters were a standard 36 inches. Now, counter heights vary so we need barstools or counter stools of different heights.
Barstools have a seat height of 28 to 32 inches to fit under counters or table tops with a height of 40 to 42 inches. Seat height is measured from the floor to the top of the seat of the barstool.
Counter stools have a seat height of 24 to 27 inches for counters or table tops with a standard height of 36 inches.
This lovely barstool and counter stool is part of the popular Riviera Collection from Serena & Lily. If you have been in a model home lately, chances are you've seen these barstools at the counter. They come in a variety of colors and also have matching dining chairs. I've linked many below.
TIP: When shopping at a furniture store always take along a tape measure to measure furniture. When buying furniture online, always check the dimensions of the furniture and your room before ordering.