Easy Fall Decor Centerpiece
August 25, 2020
/
/
Last Updated August 25, 2020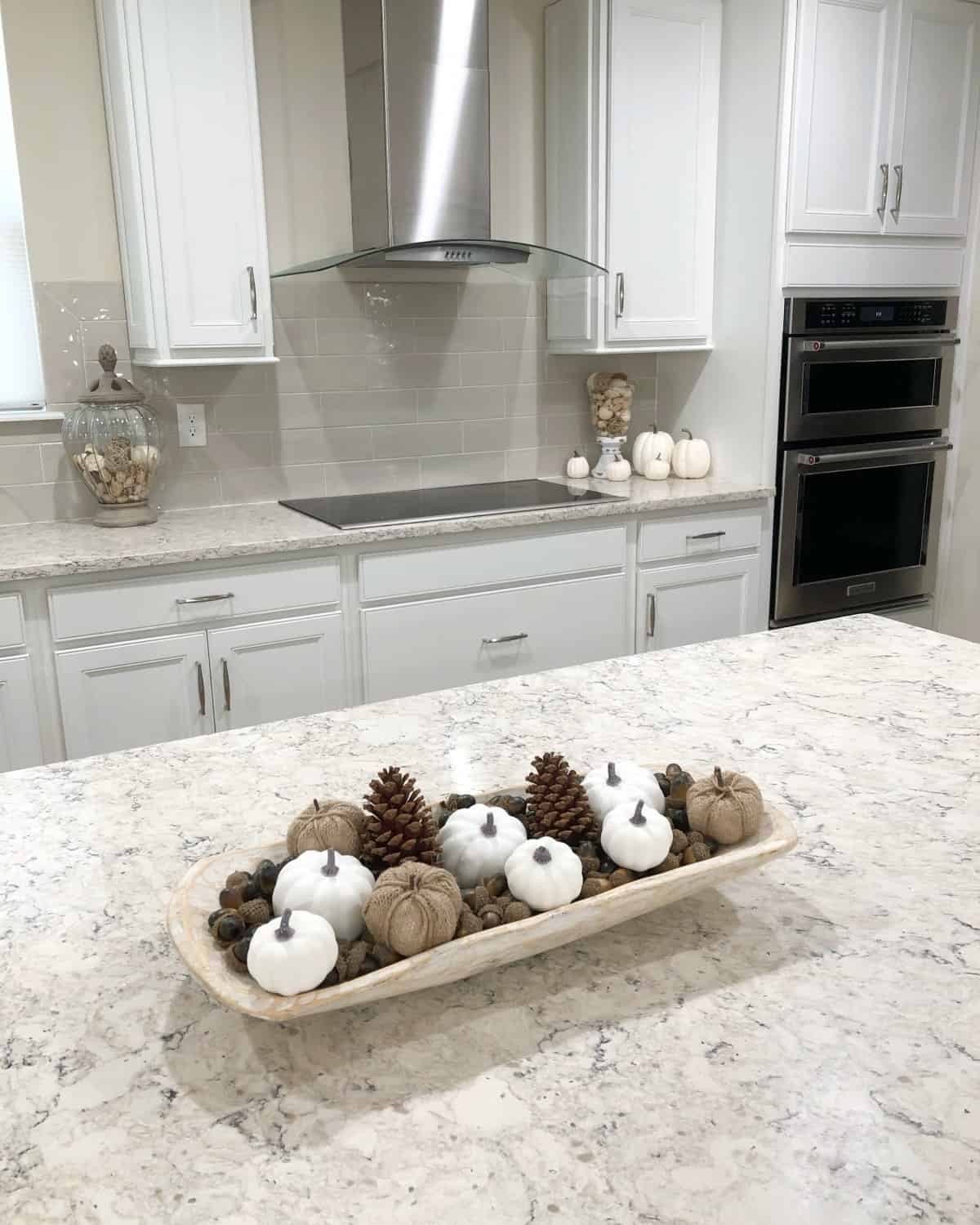 This is such an easy fall decor centerpiece that you can make it in three minutes! I recorded a video of myself creating this simple fall decoration and it was less that three minutes long! This is how I did it.
Choose a bread bowl if you have one. If you do not, a tray or a pretty decorative bowl will work just fine. Depending on the length of your tray or bread bowl, place an odd number of white pumpkins an equal distance apart.
Add enough acorns to surround your pumpkins. I used about 3/4 of the bag of 100 pumpkins.
Add two or three pine cones, standing them on end and then letting them lean a little so they look more natural.
Add a few of the smaller white pumpkins and some little burlap pumpkins until you like the way it looks.
It is as simple as that! This is a great DIY to do with kids because there is no "wrong" way to do it. And, best of all, it is so easy and affordable!