August 8, 2020
/
/
Last Updated July 18, 2021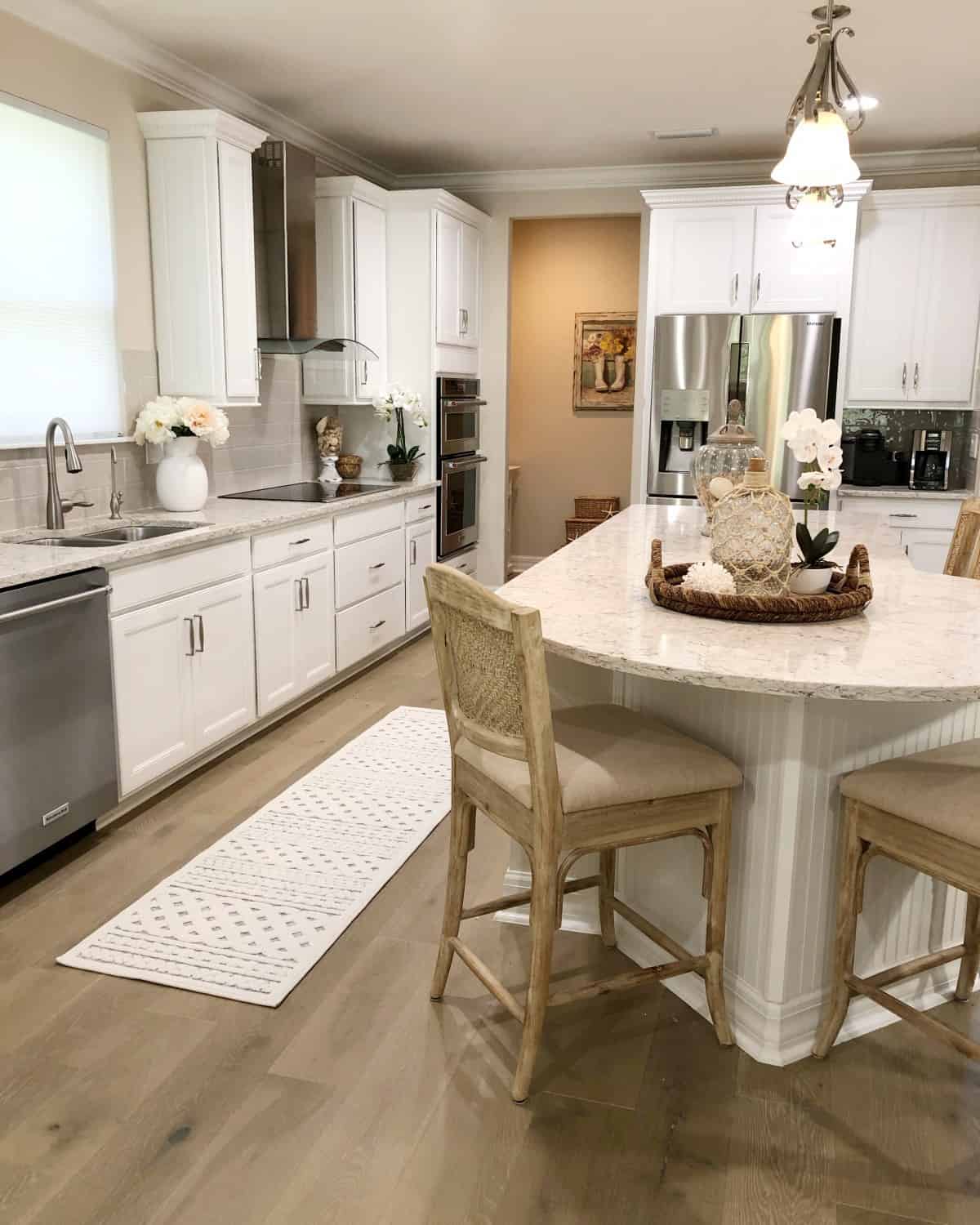 I love my kitchen. I love the combination of the wood floors, white cabinets, and neutral kitchen decor. When we were building this house I imagined how it would look hundreds of times. And it was always just like this.
Bright white cabinets were a must. Nothing says coastal quite like white cabinets. I also knew I wanted flooring that looked coastal. As soon as I saw this flooring by Shaw, Castlewood Oak, Tower, I knew I had to have it. If I were to build another home tomorrow, I would install this same flooring throughout the home. I love it that much.
I also knew I wanted coastal home decor accessories that were subtle. I didn't want my home to look like a Margaritaville restaurant, but I wanted a definite coastal vibe, so I looked for neutral colors in my accessories. I found a lot of my favorites like the jute wrapped bottle at Kirklands.
It took me a bit longer to find quality faux flowers. I knew I wanted white flowers, which is a first for me. In the past, I've always bought artificial flowers with lots of color, but for this house, I wanted to concentrate on a lot of white. Luckily, I came across Afloral online and I am so happy that I did. The beautiful blush and white peonies on my counter are from Afloral. I found the white orchids online at Amazon and Wayfair and I love them. They are just exotic and gorgeous. They add a touch of tropical elegance to any room.