DIY Spring Table Centerpiece
March 7, 2020
/
/
Last Updated April 30, 2020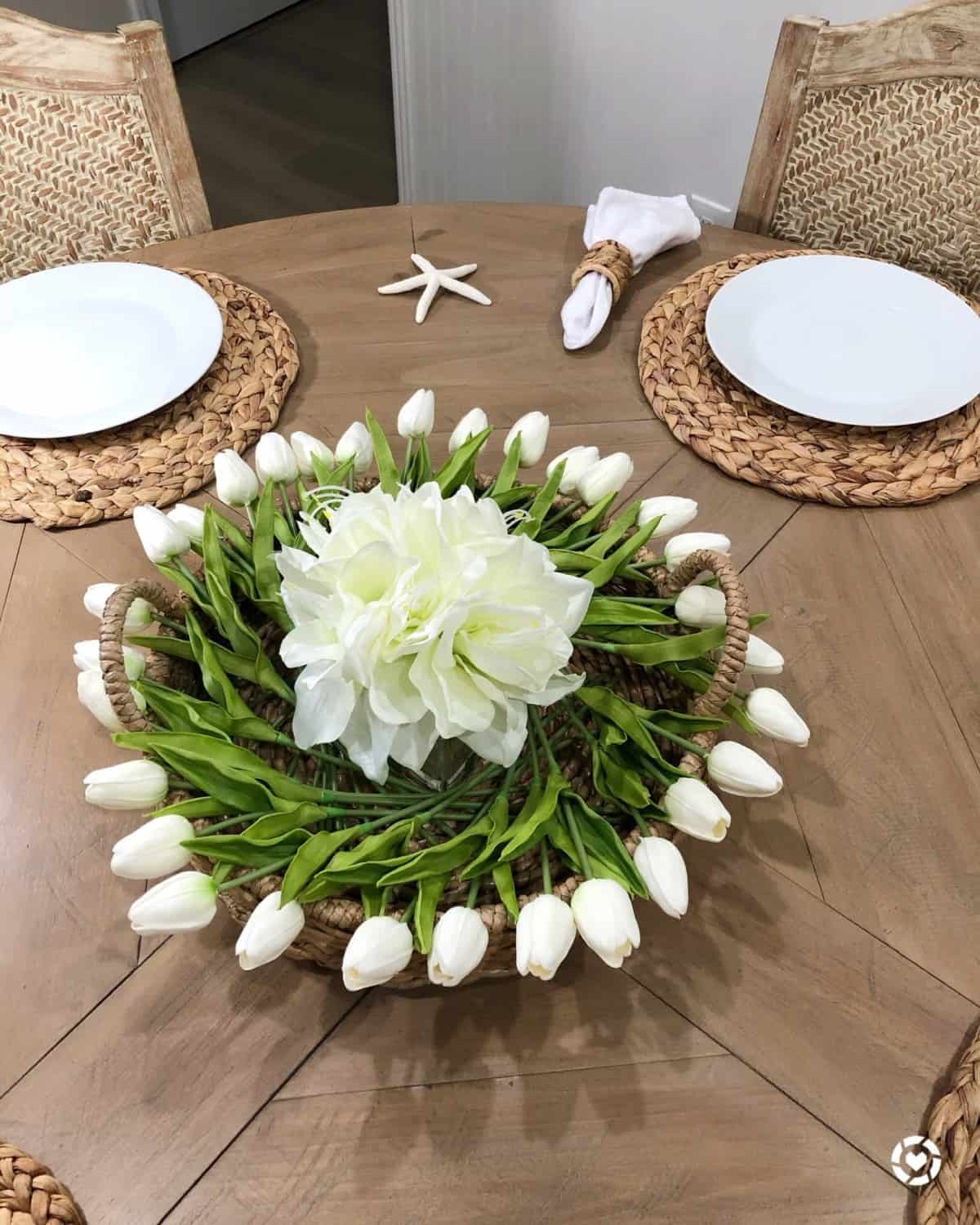 You are going to love this simple DIY Spring Table Centerpiece. It is very affordable, and best of all, so easy and pretty!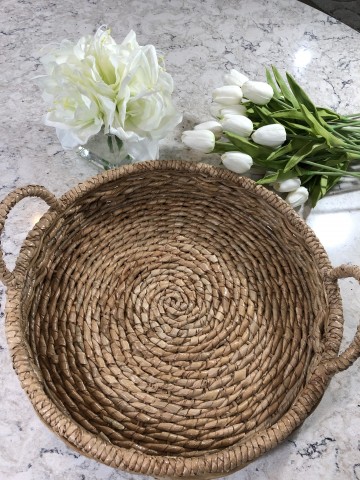 First, you will need three things – a tray, a small flower vase with flower, and 20 – 30 loose flower stems. For spring, I absolutely love these artificial tulips. They are so affordable and are the best faux tulips I have ever seen anywhere. And they come in lots of colors!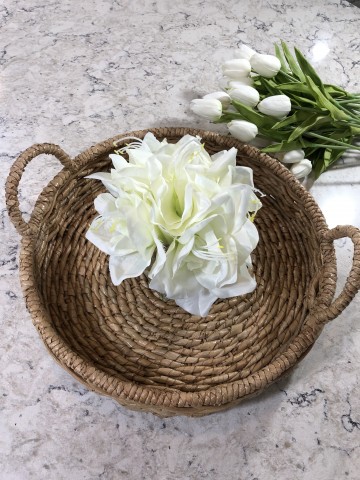 Place your flower vase in the center of your tray. If you are going to be using your centerpiece on a table, be sure that your vase is not too tall or your guests will be talking through it. If you want a taller vase in the middle, use your centerpiece on the counter instead of your table.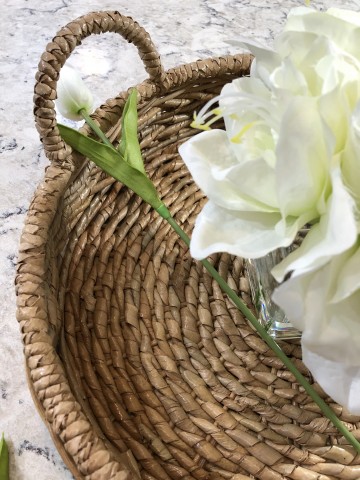 Place the first stem so that the head of the flower is snug against the edge of the tray and the stem is against your flower vase.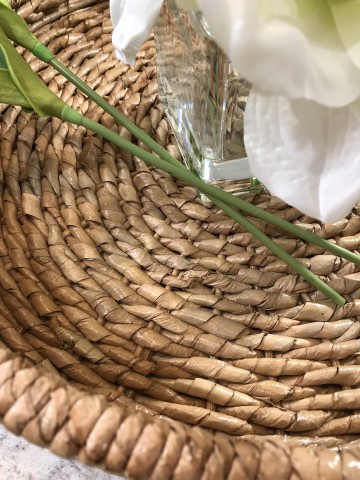 Place the second flower stem in the same manner and cross the stem over the first flower stem.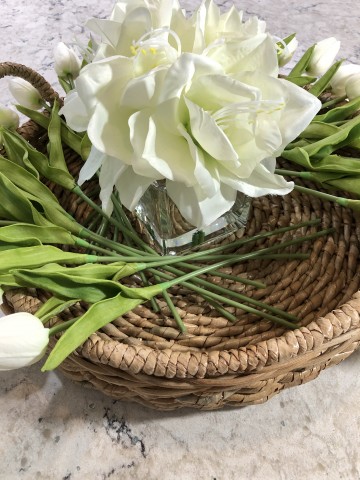 Continue around the tray, placing the flower heads about the same distance from each other and crossing over them stems. As you are approaching the first flowers, be sure to tuck the stems under them. Continue until you have completed your circle around the tray.
If you make your own DIY Spring Table Centerpiece, I'd love to hear from you. I just love the way this one turned out. It took me awhile to think of it. I knew I wanted a simple centerpiece with white flowers but didn't know where to start. I already had the tulips (love love love them!), but they were too tall. One night while I couldn't sleep I started thinking about the centerpiece and how I might use the tulips in a different way. That is when this idea came to me. I was so excited to try it in the morning. I am so happy with the result! Let me know how yours turns out!