Spice Drawer Organization
October 1, 2020
/
/
Last Updated November 9, 2020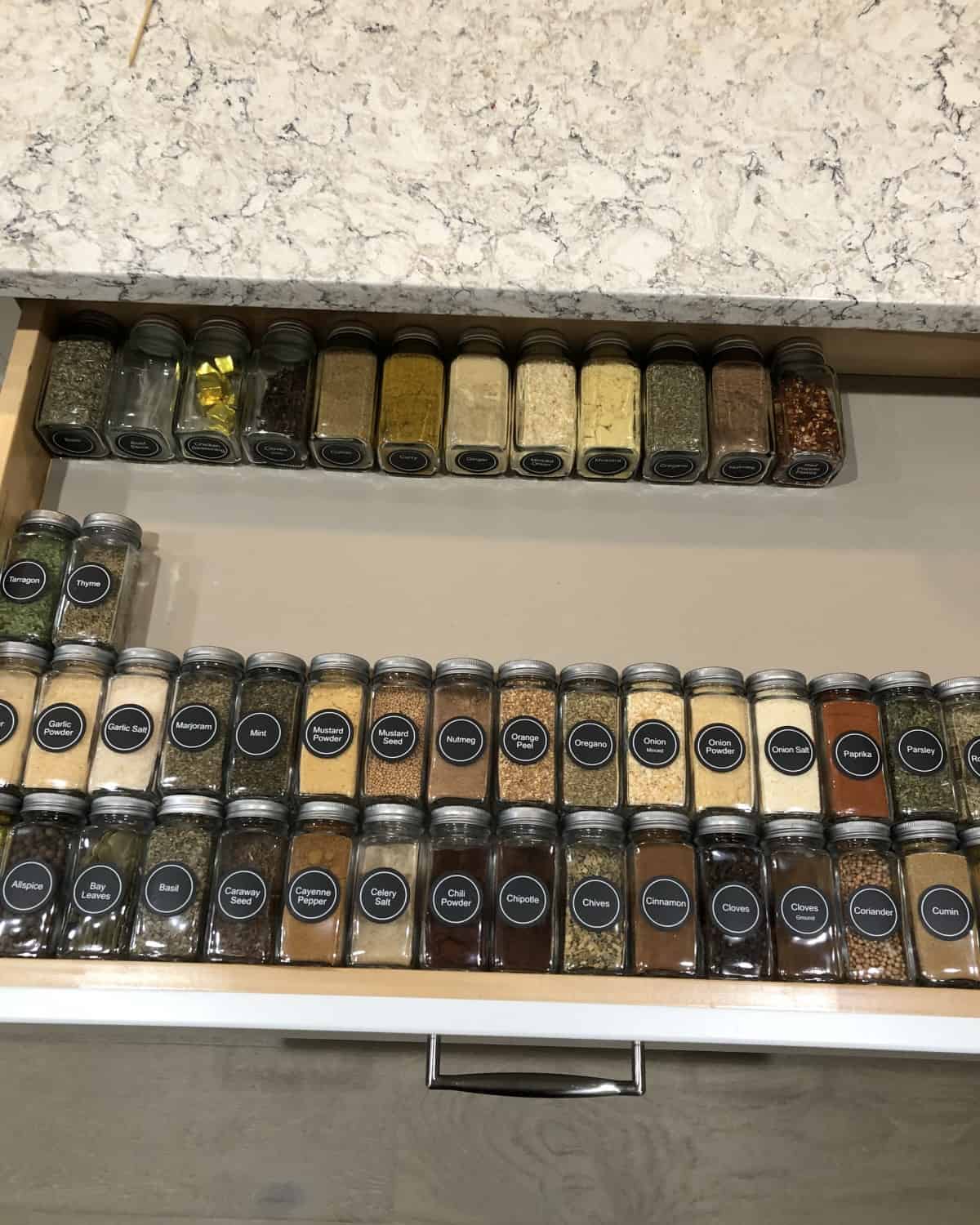 Spice drawer organization just makes me happy. How about you? Knowing that my spices are all in alphabetical order makes me feel as if I'm winning at life. Too much? Maybe. But I'm convinced that organization reduces stress. I like that I can be in the middle of a recipe and quickly find all the spices I need.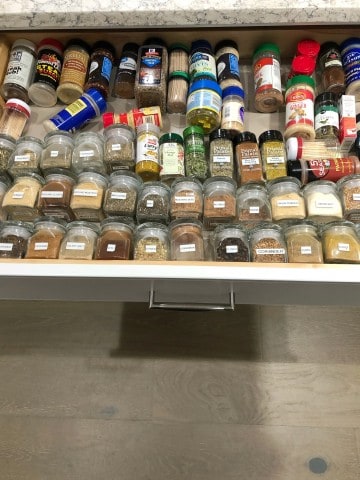 Clearly, that was not the case. My spice drawer didn't look terrible, but it certainly wasn't organized. I couldn't stand it any longer. I needed some new spice jars for organizing my spices.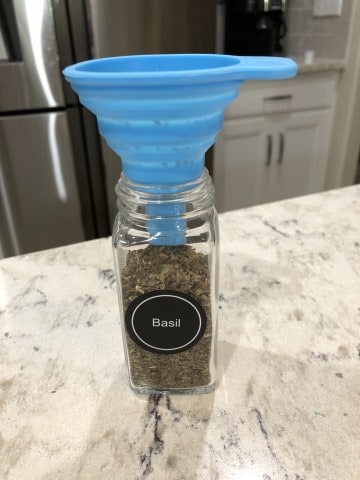 I did some research and finally decided on the Aozita brand on Amazon. They are not only affordable, but they are available in three different sizes – 14 jars, 24 jars, 36 jars, and 48 jars. Labels and a handy expandable funnel that folds flat are also included. Best of all, these jars are squared so they won't roll in a drawer and they optimize use of space when standing on a shelf or in a cabinet. My jars arrived a couple days later and I got to work.
This is how I did it, and how you can too!
Pull all your spices out and place them on the counter.
Put them in alphabetical order across you counter.
Discard any spices that you never use.
Wash and dry your new jars.
Fill your spice jars alphabetically. This will make it easier to find the labels that you need quickly.
I used the funnel included with my jars for some the spices, but found that some spices stuck to it and I had to stop to wash the funnel. I then switched to an old plastic funnel that I have had for years. It worked very well on all spices. The collapsible funnel is better for filling one time.
Discard/recycle your old spice containers
Place a nice non grip drawer liner in your drawer (optional)
Put your jars in alphabetically.
Stare at the results and pat yourself on the back.
Open your drawer frequently. It will make you smile.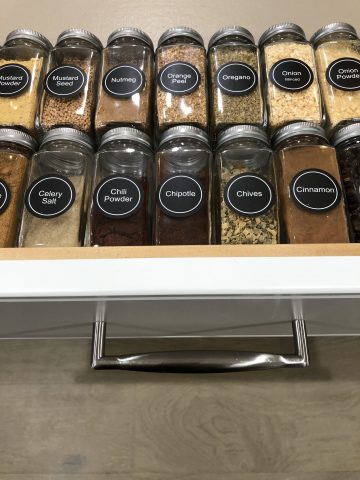 I am so happy with the results of my spice drawer organization. I absolutely love the way these jars look in my drawer. Of course, you don't have to put the spice jars in a drawer. They would also work great in your cabinet or on a pantry shelf.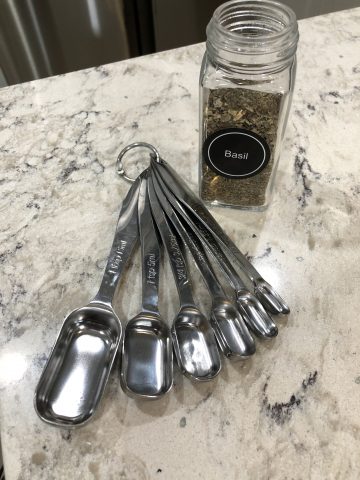 By the way, I have also found the very best measuring spoons! I've always hated when my large measuring spoons wouldn't fit into spice jars. Then I came across these Spring Chef Heavy Duty Stainless Steel Metal Measuring Spoons that will fit into any spice drawer. Now, I keep them right in the drawer with my spices. As of the time of this writing, they are priced at $12.97 and get 4.8 stars out of over 8000 reviews!