July 10, 2019
/
/
Last Updated July 10, 2019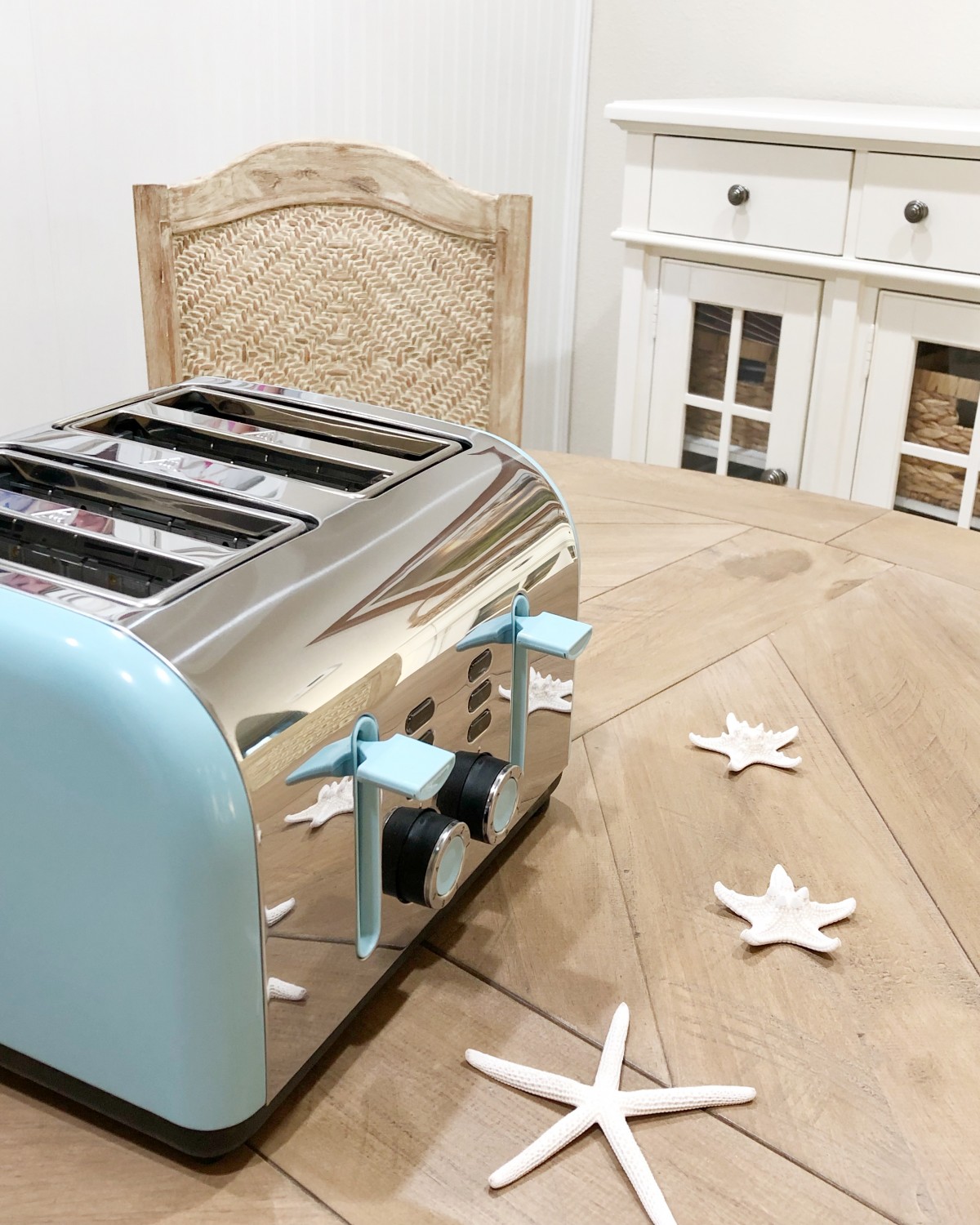 My Toaster Has Gone Coastal!
When my toaster quit working recently I started looking for a new one. I wasn't looking for a "coastal" toaster but when I saw the colors available for the highly-rated Cusinaid 4 Slot Stainless Steel Toaster, I just HAD to have the blue one! I mean, really, how cute is this toaster? And I can safely say that is a question I have never asked in my life. Ha!
The toaster has 7 browning settings so you are sure to find one that is perfect for you. We like number three. It has a defrost setting for frozen bread, but I have to admit I've never used that feature. It also has a handy Reheat feature that lets you reheat your toast without over browning or burning it. This is convenient when you time the toast wrong. As I did this morning. Darned bacon just took too long to cook. But, come on, its bacon so it was worth the wait!
This is also the only toaster I have ever bought that actually adds to the look of my kitchen. I normally put the toaster away after using it, but I have been known to leave this one out on the counter for a couple hours just because I like the way it looks. And if you want your friends to have toaster envy, this is the toaster for you. Everyone that sees this toaster wants one. Again, I've never experienced that before. A toaster is a toaster is a toaster. Right? Not with this little ! And gem you are not feeling the blue, it is also available in silver and red!
Some more great features in this Cusinaid Toaster include 1.5 inch slots and a removable crumb tray. If you don't want the four slice feature, this toaster is also available in a two slice model. Either way, you are going to add a little beauty to your kitchen when you buy this toaster. I have to admit, this is the first time in my life that I have ever been excited about a toaster. You will be too!