Playing Card Games with Kids Made Easier
July 9, 2019
/
/
Last Updated July 10, 2019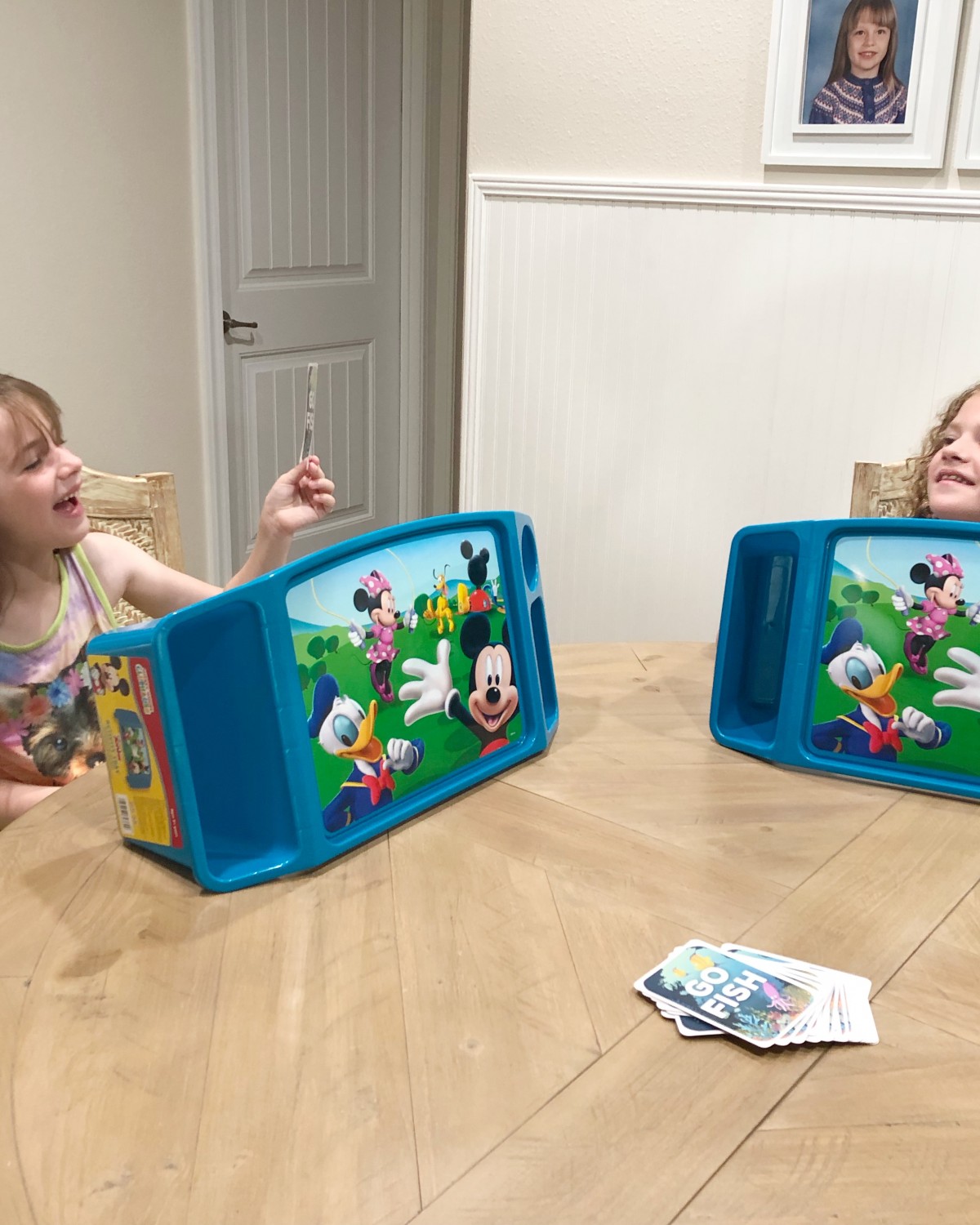 Kids Have a Hard Time Holding Cards
Playing card games with kids is sometimes difficult because they often have a difficult time holding cards in their small hands. The other night we were playing Go Fish with two of our grandchildren and this became a problem with our six-year-old granddaughter, Katherine. She wanted to join the game and play along with her ten-year-old sister, Anna, but Katherine kept dropping her cards. It was not only frustrating for her, but for the rest of us as well. We didn't want to leave her out of the fun, but she just couldn't fan the cards out in her hand. As she struggled, I had a moment of Bom Bom brilliance! (my grandkids call me Bom Bom)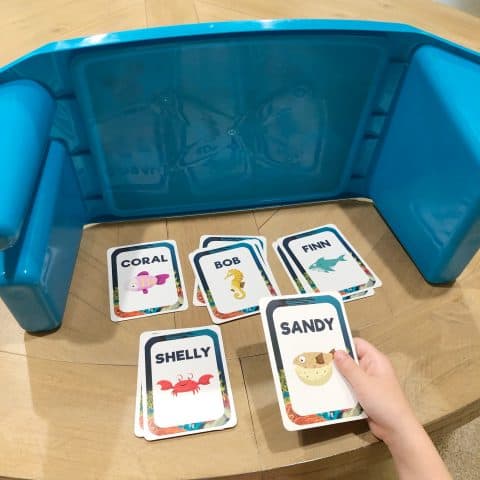 Instant Card Shield
I grabbed two Mickey Mouse lap tables from the closet (I store them there for my two other grandchildren – Emma and Noah) and flipped the tables over on their sides. Voila! It was an instant shield for Katherine's cards. Of course, then Anna wanted her own "shield" so I gave the other table to her. I only wish I had thought of this years ago when I was playing card games with my own kids. But better late than never!
Versatile and Easy to Store
And, chances are, if you have children or grandchildren in your house you probably already have one or two of these handy lap tables in your house. They come in all kinds of colors – with and without characters. Both my kids and grand kids used these kind of lap tables when they wanted to eat in the living room while watching a favorite tv show or move. I always add a folded sheet for the kids to sit on to spare my floor. The side holders are convenient for holding drinks or a favorite toy. These little lap tables are also great when you have a little one sick in bed. We have even traveled with them to give the kids a little desk to play on while coloring, etc. I love them because they stack inside of each other and take up very little room. So, next time you are playing card games with the kids and they are having a hard time holding their cards, go grab a lap table. Instant solution!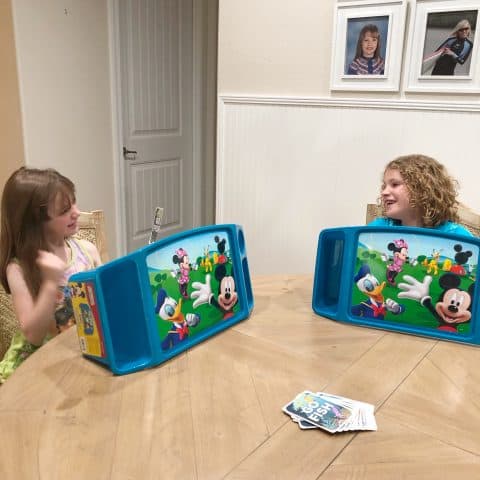 Kids That Are Too Young to Read
Quick tip! Katherine is still learning to read and often Go Fish card games have the name of the fish on them (Angelfish, etc). Instead of reading the cards, we always just held up the card to the other player and asked, "Do you have one of these?" That way, even the youngest children can join in on the game. We had so much fun playing that I just had to pass along this tip to you. Enjoy!