Best Towels for Pool or Beach or Gym
July 10, 2019
/
/
Last Updated July 10, 2019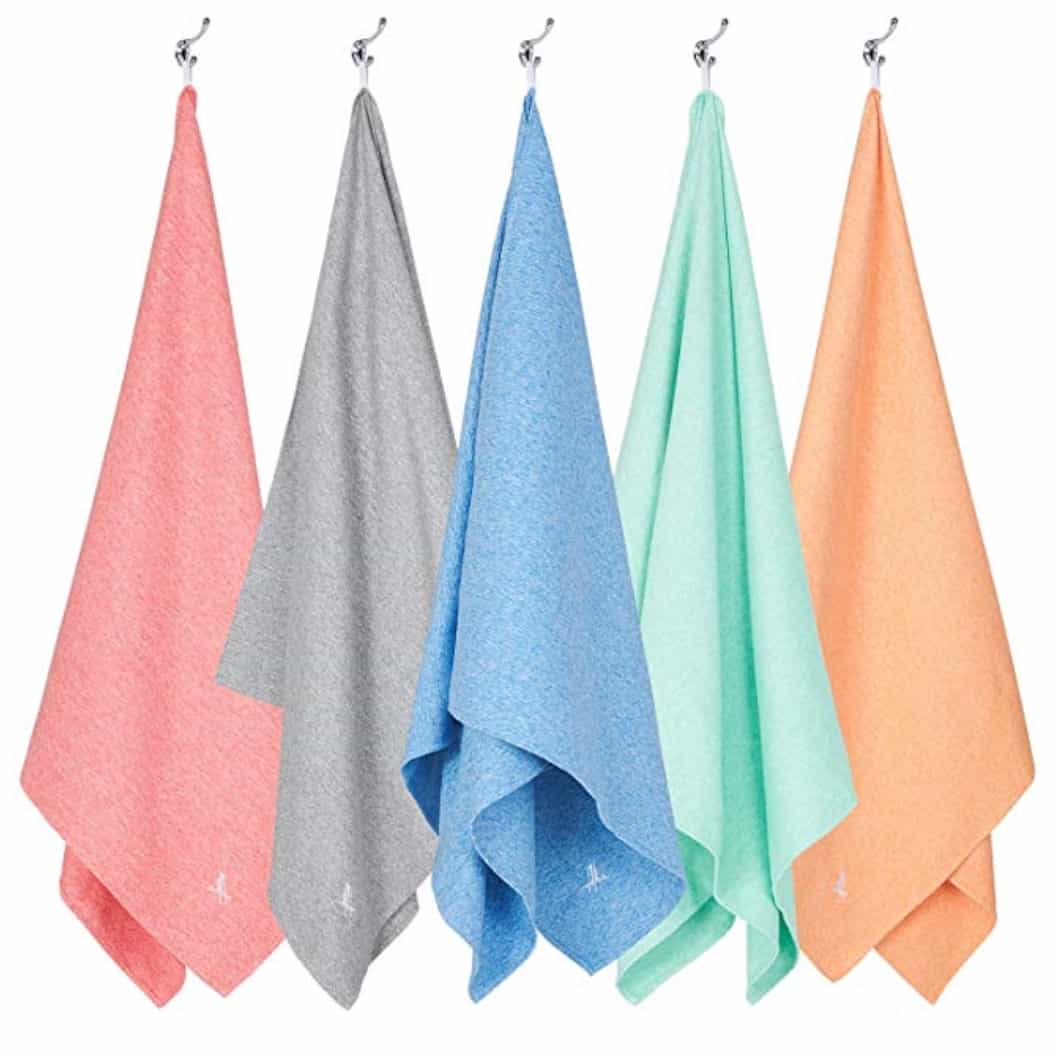 Tired of Being a Pack Mule
The last time one of our daughters and her family visited we all decided to go to the beach. As I was gathering items I had a difficult time carrying everything, even in a couple of bags. The main problem was the amount of space six towels took. Shortly after moving to Florida and a house with a swimming pool, I bought two Dock and Bay Microfiber Towels for me and my husband. They come in a lot of pretty colors, are absorbent, dry quickly, and best of all they fold down really small. But I only had two of those. It was the other four big towels that were a problem. That day we managed to carry everything to the beach in multiple bags and had a great time, but right then and there I decided to order more of these Dock and Bay microfiber towels for our guests. I decided to start traveling light.
That night, I ordered two more extra large pastel colored ones for adults and four of the smaller really pretty striped towels for our grandchildren (yes, they are spoiled and I wanted them to each have their own towel. – one blue and white striped and three pink and white striped). So, now we have four of the extra large pastel colored towels and four of the smaller striped ones which should be enough for most visits!
Pretty Colors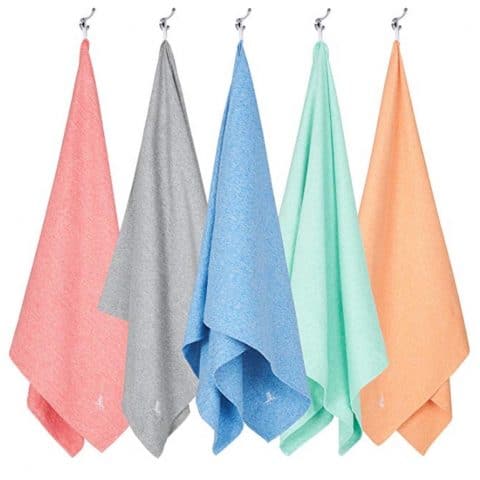 PASTELS
I love the pastel colored towels. We bought the orange, blue, green, and red ones.
Dune Orange
Lagoon Blue
Mountain Grey
Rainforest Green
Volcanic Red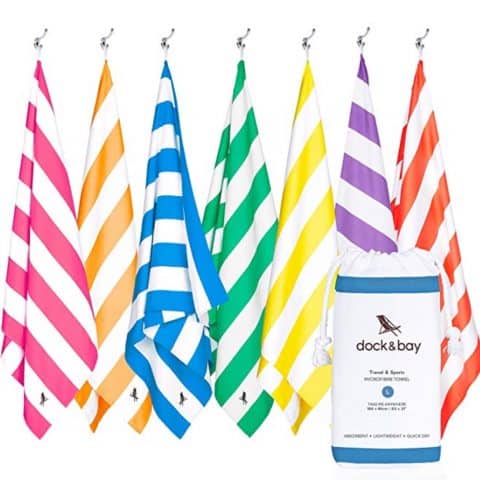 STRIPED
Cabana Bondi Blue
Cabana Boracay Yellow
Cabana Brighton Purple
Cabana Ipanema Orange
Cabana Phi Phi Pink
Cabana Waikiki Coral Red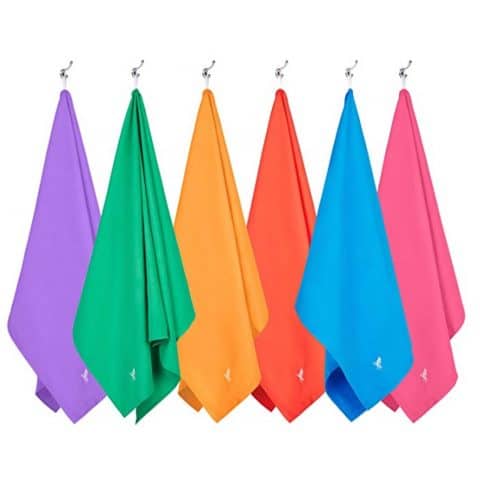 CLASSIC
Niagara Blue
Angel Pink
Aurora Red
Everglade Green
Patagonia Purple
Sahara Orange
Three Sizes
The Dock and Bay Microfiber Towels come in three sizes.
Extra Large 78 X 35
Large 63 x 31
Small 40 x 20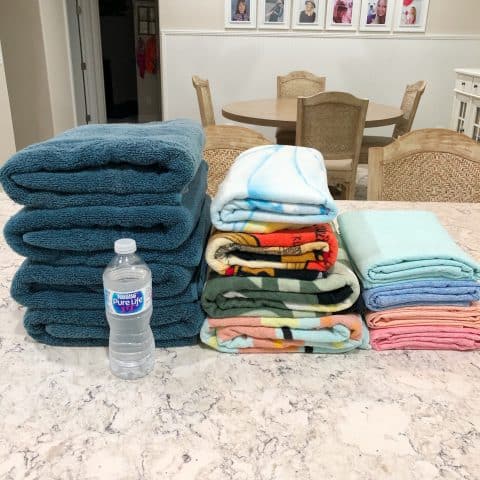 So Small When Folded
Just look at the difference when folded between four regular towels, four beach towels, and four Dock and Bay Microfiber towels! The four microfiber towels pictured above are even the Extra Large size. My husband is 6′ 4″ so we ordered the biggest towels.
Versatile
I also love using these towels for us and our guests when we swim in the pool. They dry quicker than any towel I've ever used, so they are perfect for getting in and out of the pool multiple times. If you live near the beach, the lake, or even go to the gym frequently, you might want to keep a couple of these towels in your car.We like to keep some in the car for impromptu beach visits. Like I said, they take up hardly no space at all so they are easy to tuck away in your car. Once you try one of these microfiber towels you will never want to go back to carrying another. The last time I checked, these towels were the number one beach towel on Amazon. You just can't go wrong with these.